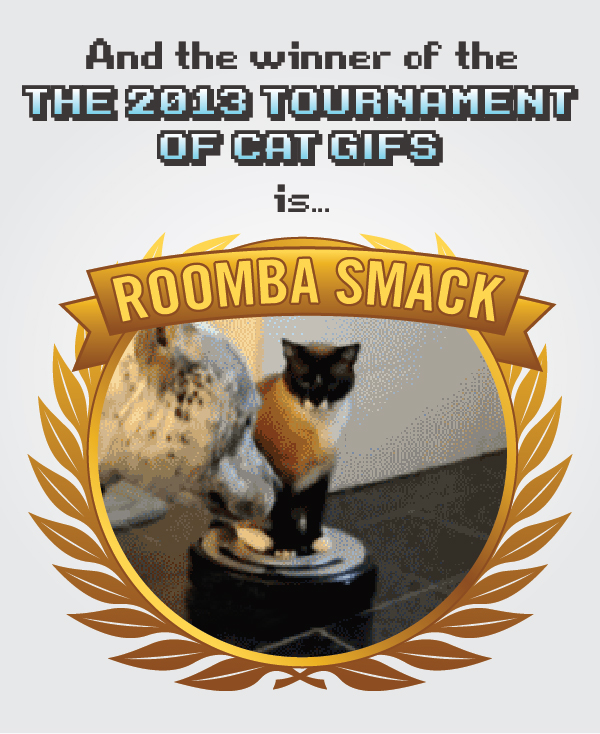 Congratulations to Roomba Smack, our 2013 Tournament of Cat GIFs champion! The final round was a cat-astrophe for newcomer HIgh Five, who just didn't have the "bad kitty" edge that carried Roomba Smack to the finish line. After training hard and getting dizzy all season, this graceful kitty delivered swipe after perfect paw swipe at her doggy nemesis when it really counted. She certainly earned the title of Champion.
Roomba Smack
.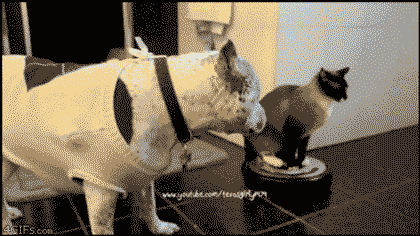 Here's how the voting broke down:
Thanks to all who voted, and we'll see you back here next year for more non-stop cat GIF action!
And lest we forget those kitties who didn't make it to the Championship Round, here's your completed 2013 Meow Madness Bracket: