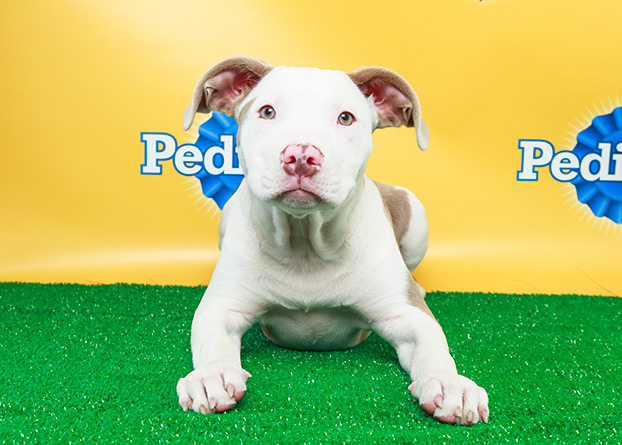 Mila's game face still needs work, but her ears are ready to go. (via Discovery)
All the potty training has come down to this. 38 puppies have finally been chosen by the Discovery Channel to compete on animal football's biggest stage. This is the only chance these dogs will get to leave their mark, or at least the only one without being scolded. The Puppy Bowl is much more than just a game, it's an opportunity for all of us to avoid listening to Bruno Mars during the Super Bowl halftime show.
On top of that, this year you can even join the Puppy Bowl Fantasy League and create your own team here.