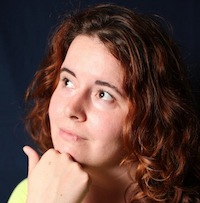 Filed by Aimee Lutkin

|

Feb 17, 2015 @ 2:05pm
Much like Patty Hearst in the 70s, this dog has no idea what it has been groomed to do.
#Rocket, a shih tzu #dog co-owned by Patty Hearst, was a #winner at #Westminster dog #show 2015 pic.twitter.com/j0wnJSaik0

— rita khoury (@ritakhoury10) February 17, 2015
Patty Hearst was quite a divisive figure in her time, but I think we can all just shut up for a minute and love this freaking dog. His name is Rocket and he won Best in Group (Toy) at the Westminster Kennel Club dog show. Yes, he is co-owned by Patty Hearst, who is widely known as the heiress who was kidnapped, brainwashed then imprisoned for armed robbery. But as she told reporters:
"People move on. I guess people somehow imagine you don't evolve in your life. I have grown daughters and granddaughters and other things that normal people have."