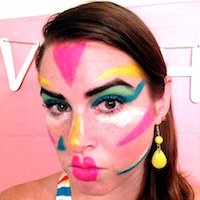 Filed by Ashley Bez

|

Apr 06, 2015 @ 2:54pm
This collie really knows how to volley.
How great is this guy? He plays ping-pong better than most humans, is thrilled to be in the game, and displays exemplary sportsmanship. This canine wins points for being adorable and for being super talented. He's also smart enough to know he'd get an advantage by standing on the table, yet gladly complies when he's told to get down. I feel like he'd also be great at flip cup.
You got mad skills, dog.