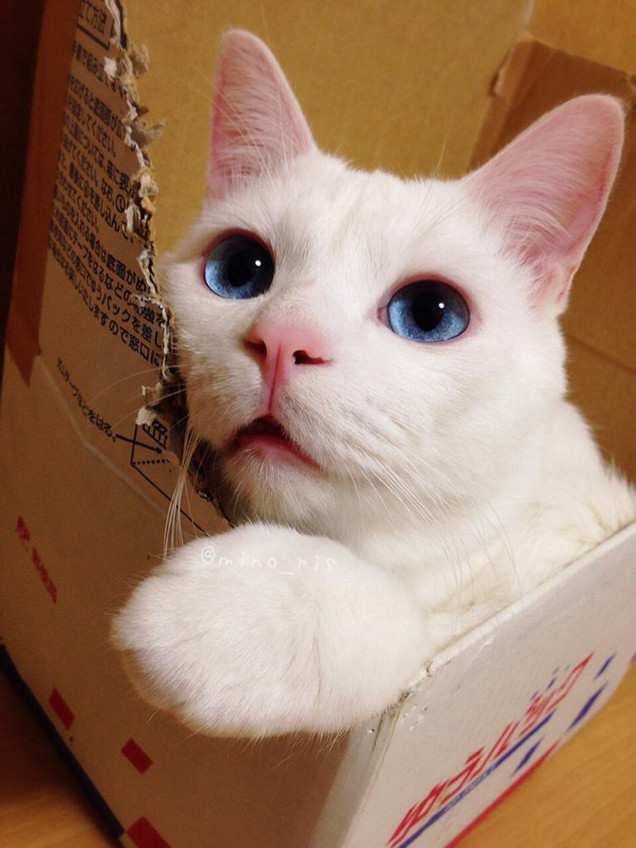 "I beg of you, please leave before I transform. I want you to remember me like this!" (via)
Look at Setsu-chan, this beautiful Japanese cat. He really is a looker, ain't he? Granted, those big blue eyes with white fur are a genetic tipoff that he's more than likely deaf, but that doesn't mean he's not still gorgeous.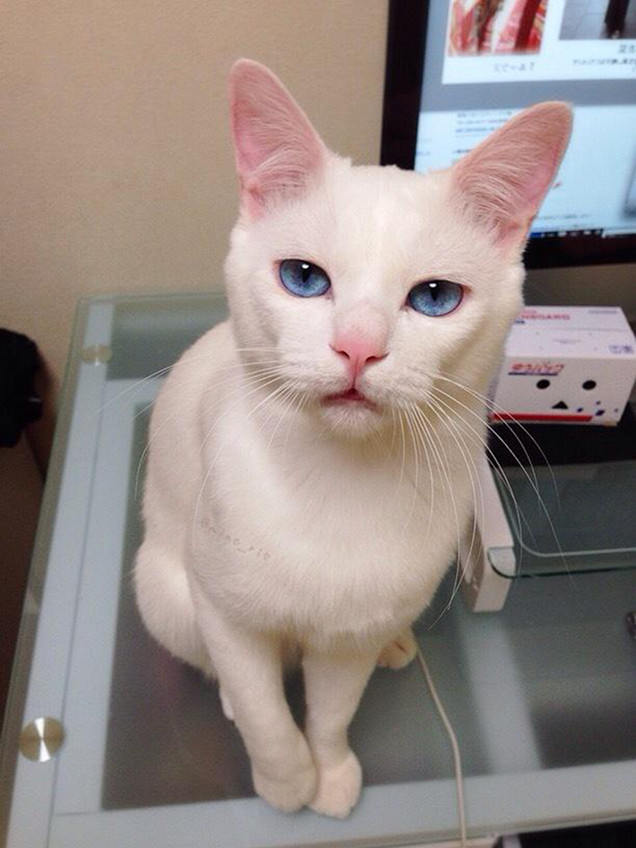 "I can't hear you. Not that I want to." (via)

If that was all you knew about this cat, you might awwww a little bit and admire his bravery in the face of his inherited disability. But that is not all there is to know about this cat. Not by a long shot.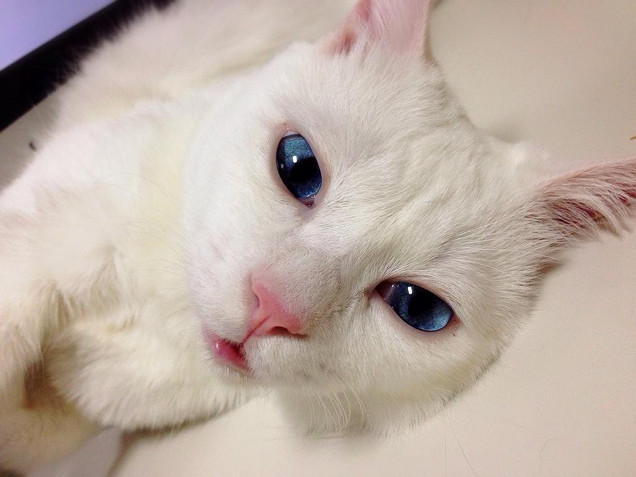 "If you'll excuse me, I'm just going to shut my eyes. I'm an adorable kitty." (via)

In fact, it might be kind of a good thing that he's deaf, because otherwise he might be constantly woken up by the sound of people screaming, "Dear god! What is that thing?" echoing in his perfect ears.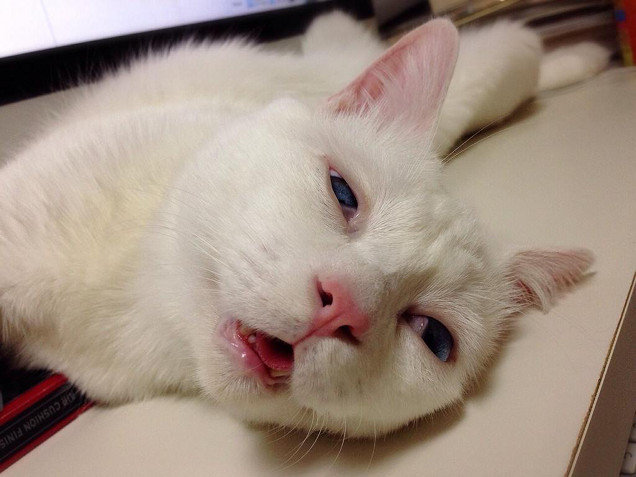 "Zzzz....all hail Beezelbubzzzzzzz.....kill....zzzzz" (via)

For, you see, Setsu-chan becomes something else entirely when he sleeps.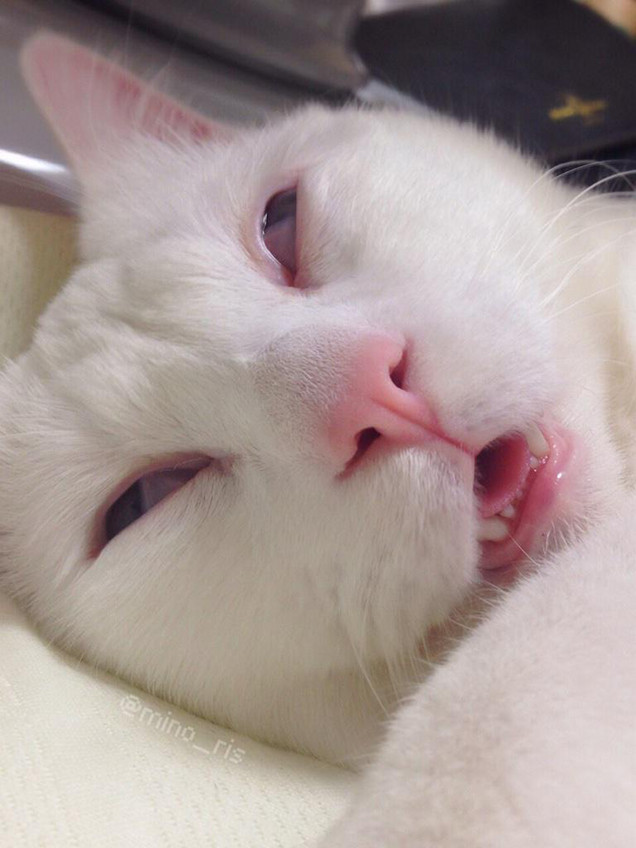 "zzzzzz eat the masters, make pets of their young....zzzzz." (via)

Something horrible.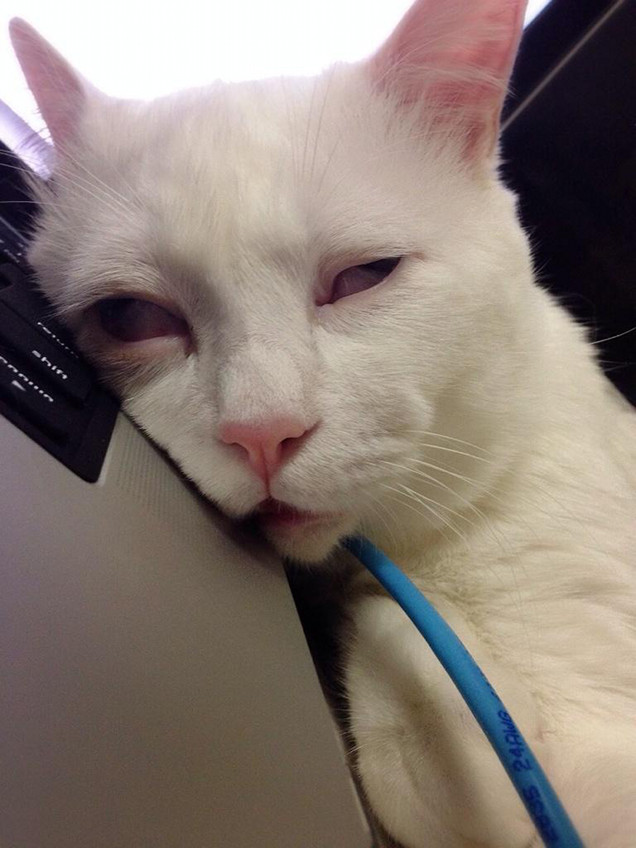 "Transmission incoming from Dimension ZQX49....standby for overlord to possess body."
(via)
Something wrong.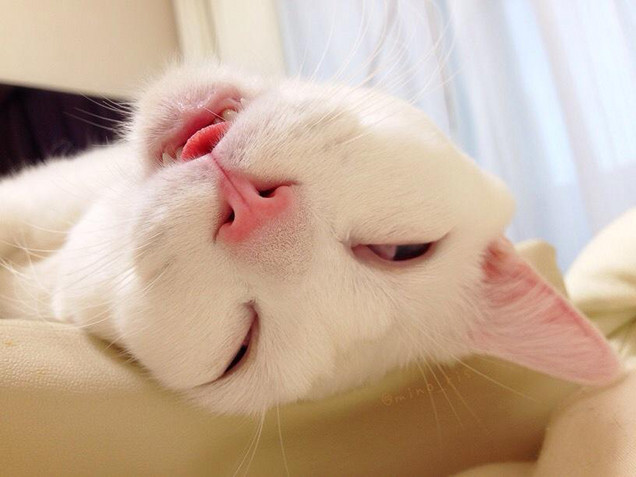 "....Dick Cheney was right....zzzzz" (via)
The person who posted these online claimes Setsu-chan was given the honorary title of "Most Awful Sleeping Face In Japan," although I'm pretty sure that's just what he titled his post. I wouldn't say "most awful." Most demonic? Most Cthulu-esque? Most reminds-me-of-my-college-roommate? Yes, but not many people would get that. The cat does, however, have his own picture book documenting all his sleeping faces.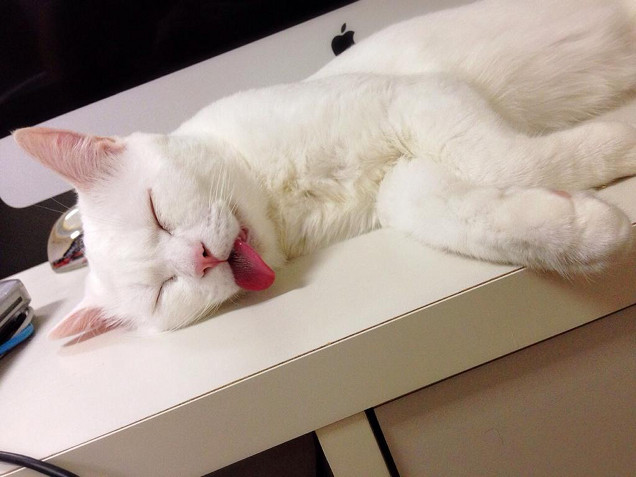 "Must....enslave......something....zzzzz" (via)
Ooh, I got it! Just "Most sleeping face." I've seen a lot of sleeping faces on animals and humans alike, but that is the most sleeping of all. Good night, Setsu-chan. I hope you dream of slow mice and Internet glory.