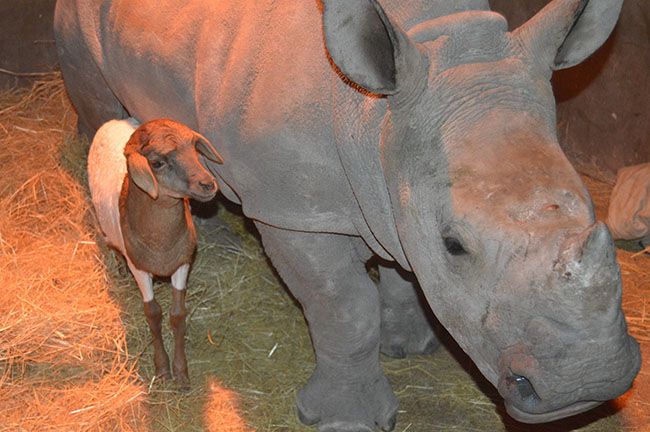 When Lammie met Gertjie. (via)
Who doesn't love video clips of unlikely animal pals? Heartless monsters, that's who. The rest of us can't seem to get enough of them. The latest clip of unlikely animal love features Gertjie the baby rhino and her lamb companion, Lammie. They were introduced to each other at the Hoedspruit Endangered Species Centre in South Africa, and became best pals with a little help from caring humans and a really sturdy fence.
Unlikely animal pal videos are one of the greatest things about the Internet. Dogs befriending raccoons; monkeys and cats finding love; lions, tigers and bears palling around like they were frat bros. Seeing wildly different animals hitting it off gives us all hope that maybe one day even humans will learn to get along. That's never going to happen, but at least people are less likely to kill each other while watching cute animal videos. 
(by Jonathan Corbett)