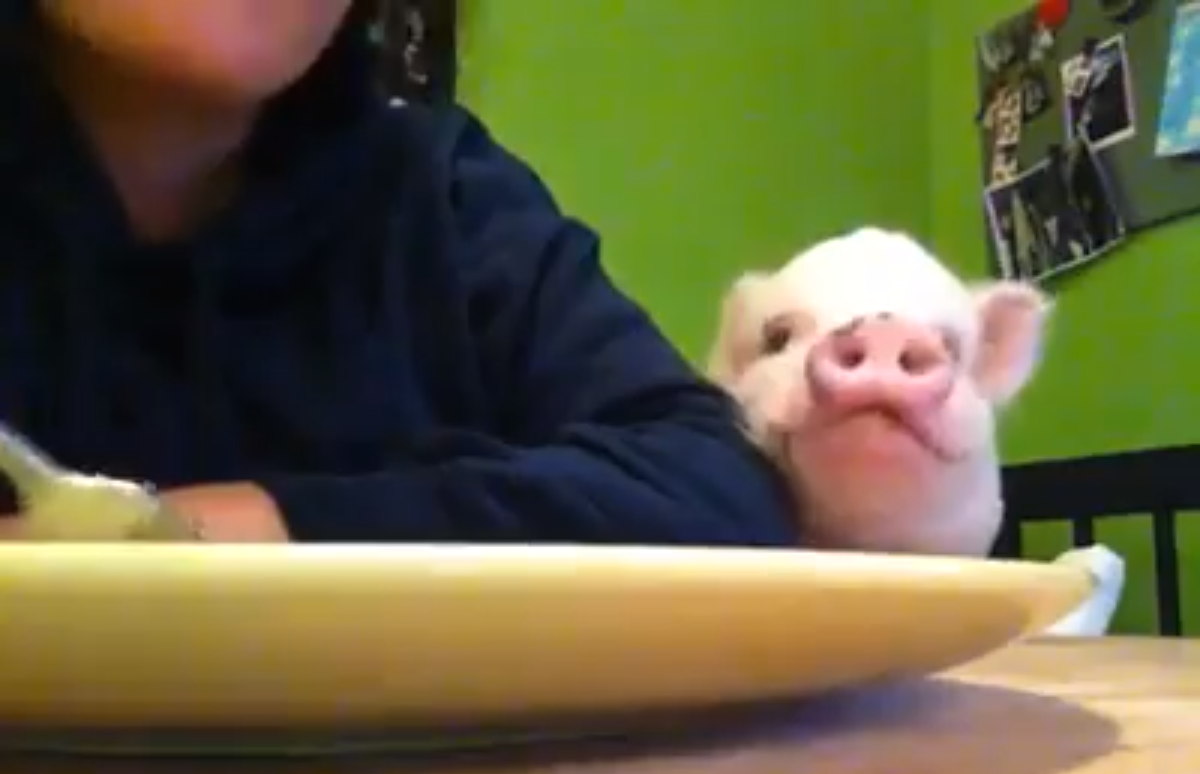 You're lucky it's Good Friday and not Easter, hammy. Also that your owner
is probably a vegan. (via Michelle Stratham)
Meet Albert, a wee piggie who just wants to nom on your salad. Just a little bit. Well, he is a pig, so I guess given the chance, he'd probably wolf it down, but he's well-mannered enough to know it's not his right now. This video was posted by Fleetwood, UK resident and very proud vegan Michelle Statham, although the pig is not hers (he is her Facebook profile photo, though). It is from August, but is making the rounds again today, probably to make us all feel a little bad during peak glazed-ham time on Easter Sunday. Just a little bit.