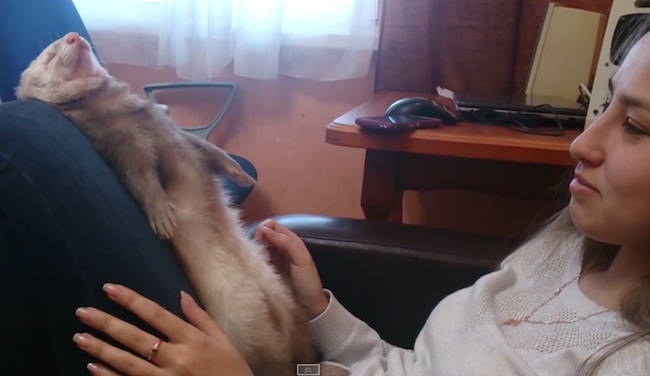 This ferret is over it.
A couple of months ago it was all about Dramatic Cat. Then there was Dramatic Chicken, who captured the Internet's heart with a sneeze a while back. Today, the Internet fell in love with Dramatic Ferret, who is so tired he collapses into his owner's lap with a trust fall so theatrical it looks like he's acting out a death scene from American Sniper.
I don't know for certain if this ferret actually has a flair for the dramatic, it's just that Dramatic Ferret has a better ring to it than Sleepy Ferret, Drunk Ferret, or Ferret Hit By A Sniper's Bullet.
(by Jonathan Corbett)