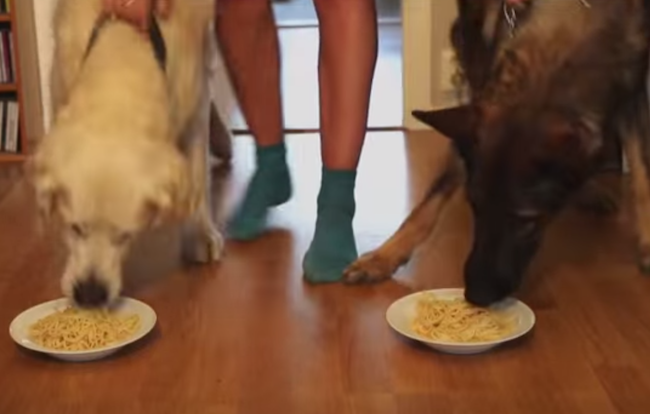 Tough loss for the gutsy German.
On paper, a spaghetti eating contest between a Golden Retriever and German Shepherd sounds like a decent matchup. In reality, this one was a lopsided affair with the Golden gving a clinic in how to inhale a plate of spaghetti in under four seconds.
Whether it was a case of nerves or a matter of poor clock management, the Shepherd turned in a time of 2 minutes, 58 seconds and still left noodles on the floor. While it wasn't much of a contest, the Shepherd can hold its head high knowing that while the outcome was an epic beatdown, he competed hard and never quit. He also got to enjoy a plate of spaghetti noodles.