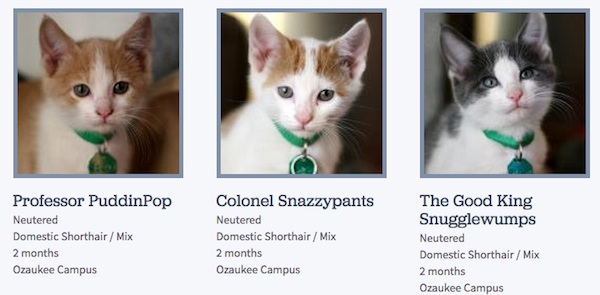 Professor of Kitten Psychology, obviously. (via)
Redditor MacabreLullaby noticed that somebody at the Wisconsin Humane Society had a knack for naming rescue cats and shared the screenshot above from the shelter's website. Glorious cat names like Professor PuddinPop, Colonel Snazzypants, and The Good King Snugglewumps deserved credit, and pretty soon reddit found their brilliant creator, redditor cassybooby.
Cassybooby confirmed she does indeed work at the Wisconsin Humane Society, and says most cats there get adopted within a month (and kittens get adopted within about a week).