The fur flew in these matchups. Here's who's moving on to the next round...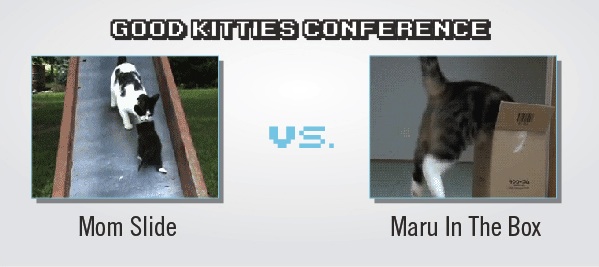 And the winner is:
Mom Slide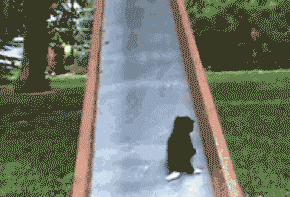 Did Maru show up a little too cocky? Or did he just forget in which box he left his will to conquer? Whatever the reason, he pretty much crawled inside some cardboard and hid himself away while Mom Slide swept up the playground. The other contenders have to be shivering in their fur. Mom Slide is definitely going far in this tournament.
Here's how the voting broke down:
 
And the winner is:
Roomba Smack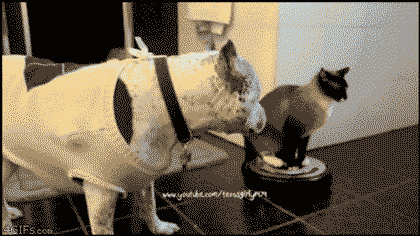 There's no substitute for elegance, and Roomba Smack had it in spades. The kitty in Kitten Attacks Dog has a lot of good years ahead of it to train, but today's match was a learning experience. This was definitely Roomba Smack's day to clean up.
Here's how the voting broke down: