Those undercats keep scratching and clawing their way to the top. Here's who's moving on to the next round...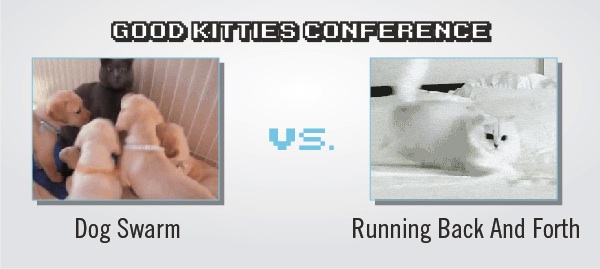 And the winner is:
Dog Swarm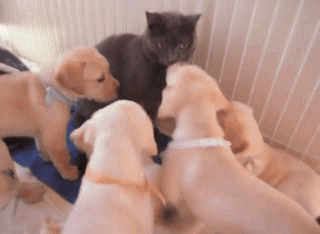 Speed isn't everything. And rookie Running Back and Forth learned that lesson the hard way this week. She was a tenacious competitor, but in the end, she just didn't get her Cinderella story. Dog Swarm led the game throughout with no shortage of curious puppies and a level-headedness that only a true pro could pull off.
Here's how the voting broke down: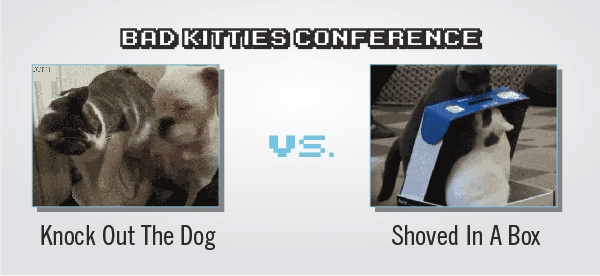 And the winner is:
Shoved in a Box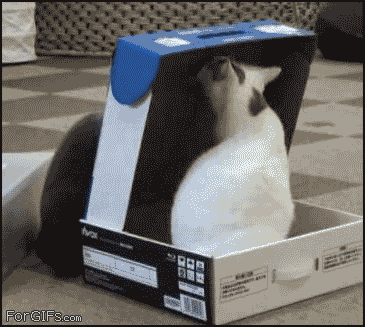 In our tightest race yet, Knocks "Dog-Killer" Out the Dog went nose-to-nose with Shoved "The Dominator" in a Box, and the winner won by a mere whisker. Voters just couldn't decide whether they preferred Knocks Out the Dog's brand of fierce anti-canine intensity or Shoved in a Box's more subtle approach to feline domination. But at the end of the day, Shoved in a Box shut down Knocks Out the Dog's most pawerful plays. But at the end of the day, Knocks Out the Dog took down Shoved in a Box with muscle and sheer bad-cat attitude.
Here's how the voting broke down: