Is it getting hot in here or do we just have deadly cat scratch fever? Here's who's moving on to the next round...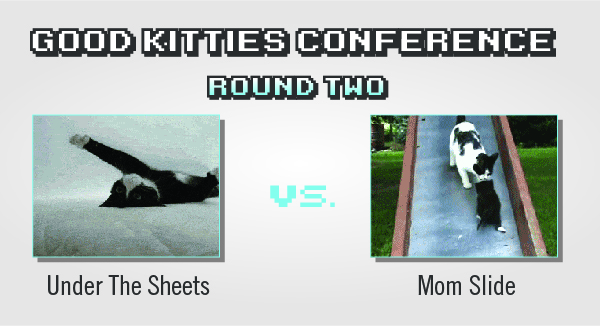 And the winner is:
Mom Slide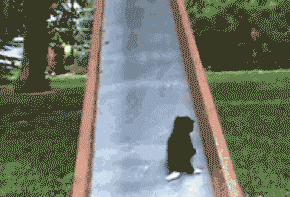 Watching these cats who looked so natural out there on the bed and on the playground, you had to wonder if they were born with those paws or simply trained incredibly hard to get to this point. Under the Sheets gave Mom Slide a serious run for its money, but voters weren't ready to send that tenacious mommy kitty home—at least not until all her kittens are safely tucked away.
Here's how the voting broke down: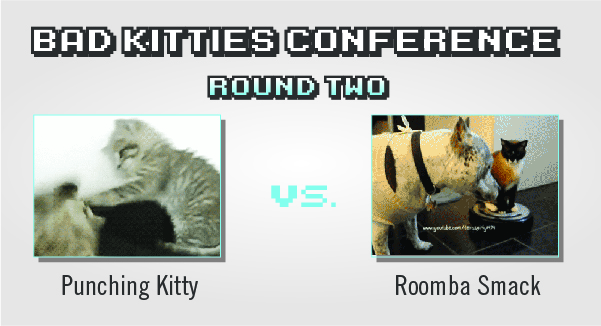 And the winner is:
Roomba Smack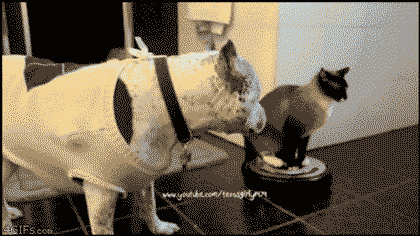 Rarely have two competitors been so evenly matched in terms of agility and technical ability. And yet Roomba Smack kicked Punching Kitty to the curb with its as-seen-on-TV flair and some hot dog-smacking action that kept voters mesmerized. No one is surprised by how well this No. 1 seed is doing, but will Roomba Smack glide all the way to the top?
Here's how the voting broke down: