Did you know the Egyptians worshipped cat GIFs? Here's who's moving on to the Championship Game...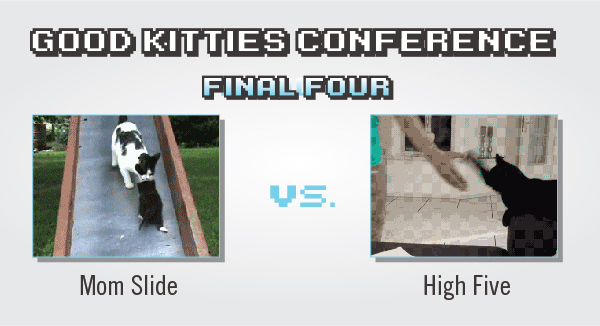 And the winner is:
High Five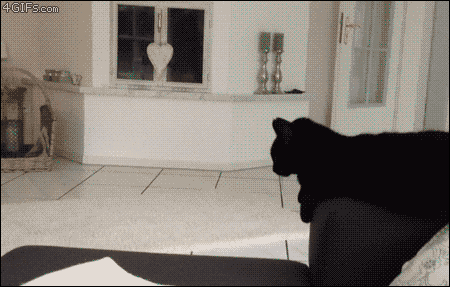 Mom Slide was caught cat napping on the job by newcomer High Five in this wild upset. We're sorry to see Mom Slide go, but there's no doubt she'll be back next year with a vengeance. High Five must have just wanted this one more. But how will by-the-books High Five measure up against bad boy Roomba Smack in the Championship Game?
Here's how the voting broke down: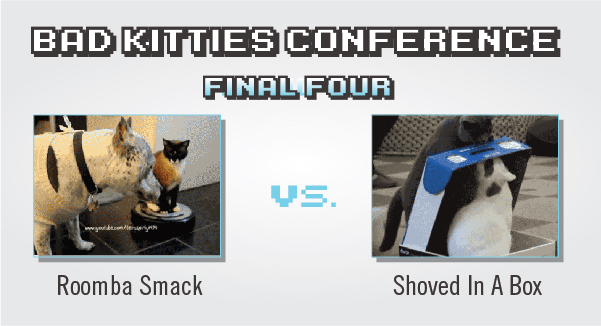 And the winner is:
Roomba Smack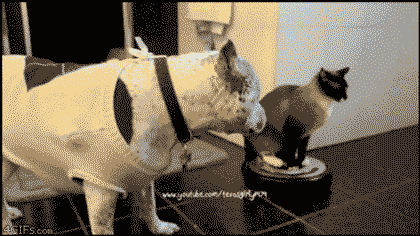 We're not surprised that top seed Roomba Smack is making his way to the Championship Game after dominating Shoved In A Box with his twists, turns, and battery-operated glory. Frankly, we can't get enough of Roomba Smack's sleek moves and ferocity. But will soft-hearted voters prefer High Five's paw-to-palm lovin'?
Here's how the voting broke down: