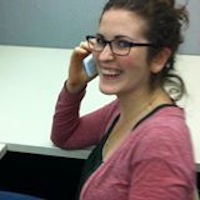 Filed by Shira Danan

|

Oct 15, 2014 @ 1:32pm

Stellaaaaaaa!
Fall is here, and Stella the Yellow Lab couldn't care less. She is completely oblivious to the giant piles of crunchy leaves on the lawn. The only thing she has eyes for is her ball. She would hurl herself off a cliff without a second thought for that ball—stay away from cliffs, Stella!
Don't worry about Stella's "funny way of stopping." According to Jody Hartman, who shared the video, the dog has been tested for Exercise-induced Collapse, and she's perfectly healthy.