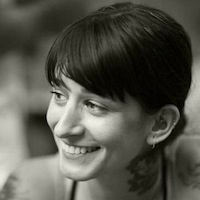 Filed by Jessie Dean Altman

|

Feb 19, 2016 @ 9:20am
Making it in the ultra-competitive world of dog shows isn't easy—it takes commitment, dedication, and laser-sharp focus. Dario the Leonberger has all that in spades, only it's directed at his handler's pocket. Dario didn't win Best in Show at the 140th Westminster Kennel Club Dog Show on Tuesday night at Madison Square Garden, or even best in his group (working dogs). But that didn't stop him from trying to help himself to some extra treats from handler Sam Mammano's pocket during their trot around the ring.
https://vine.co/v/ivn9VrKph9D