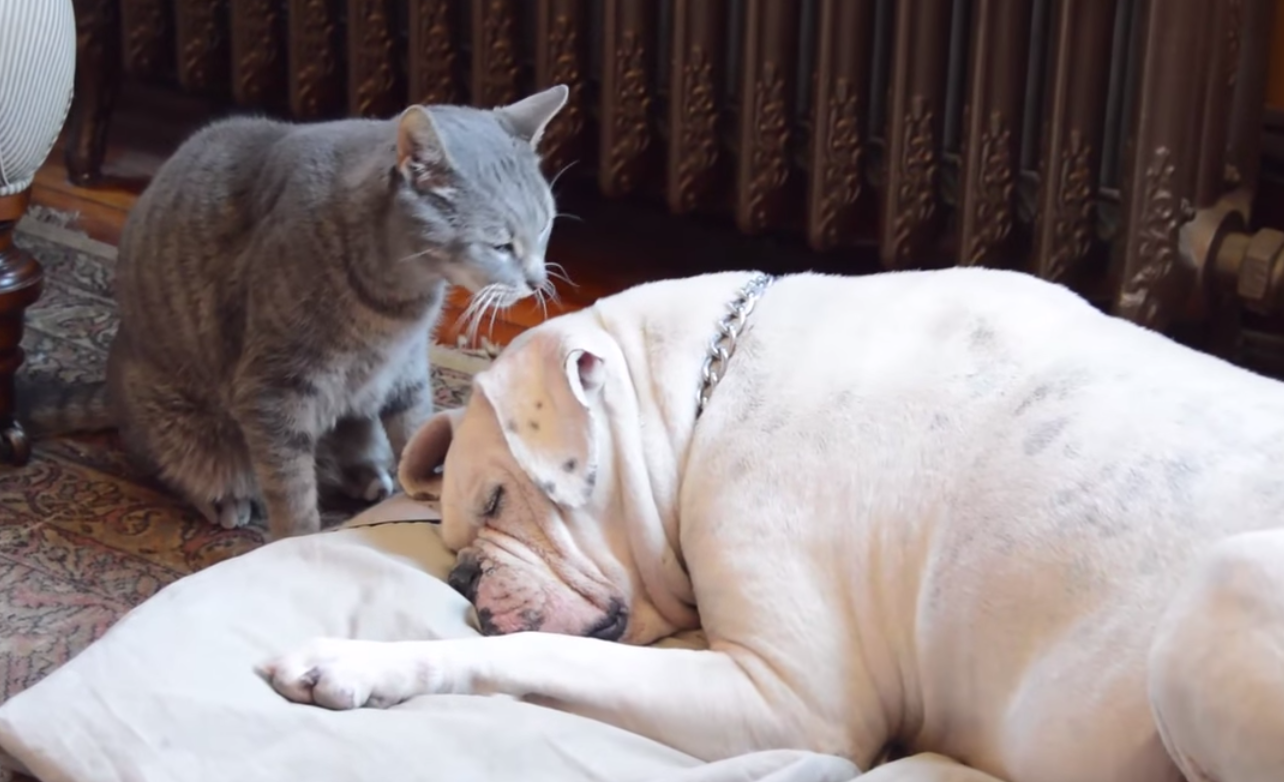 This movie is rated 'R' for prolonged nudity.
If you're a fan of sadly romantic arthouse movies and have 1 minute, 57 seconds to kill, then When a Cat Loves a Bulldog is the movie for you. It's the story of Frankie the cat, hopelessly in love with Sadie the bulldog, who is so focused on napping she barely even acknowledges his existence. Frankie nuzzles and paws to get Sadie's attention, only to have his heart repeatedly ripped open like a 50-cent chew toy.
It's a sad tale of reckless, interspecies passion. But it's also a story about faith, hope, and love in the face of indifference. But mostly it's about sleeping.