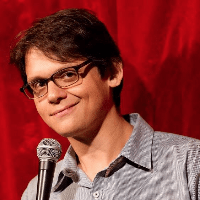 Filed by Matt Nedostup

|

Jun 24, 2015 @ 4:45pm
That word is "hey."
This is basically a perfect video. It's less than 30 seconds long, and it contains the three key elements: beautiful scenery, a cute animal, and a reason to laugh at that cute animal's expense. Plus, the scenery is beautiful.
According to the uploader, Enrico Tattamanti, this video was taken during a sailing expedition in Alaska. It also functions as a perfect ad for Alaskan tourism. After watching it once (OK, 20 times), all I want to do is fly up there and scare as many seals as possible. And maybe a walrus if I'm feeling saucy.