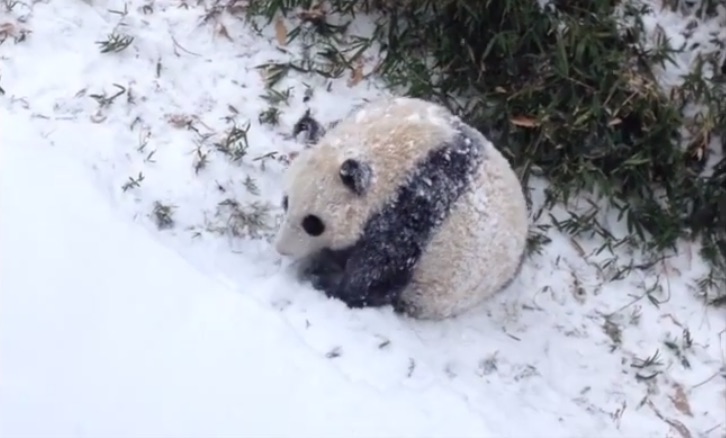 Help, I've fallen and I couldn't possibly be any cuter.
Bao Bao the 16-month-old baby panda did not commute to work today, witnessing drivers go through their annual ritual of remembering what snow is and how not to crash in it. Bao Bao just rolled out of bed (from what I've seen of the footage, perhaps literally) and immediately began her full-time occupation: amusing visitors of the Smithsonian National Zoo and the inhabitants of the Internet by playing in the snow. Bao Bao and her fellow endangered brethren may be almost too dumb to you-know-what (although clearly her mother Mei Xang, who also appears in the video, managed it at least once), but she's a genius when it comes to frolicking.
Meanwhile, she continues to live off the taxpayer, despite the fact that all Giant Pandas on the planet are legally property of the communist Chinese government. What a lazy (adorable, delightful) bum.