Ow, my ovaries!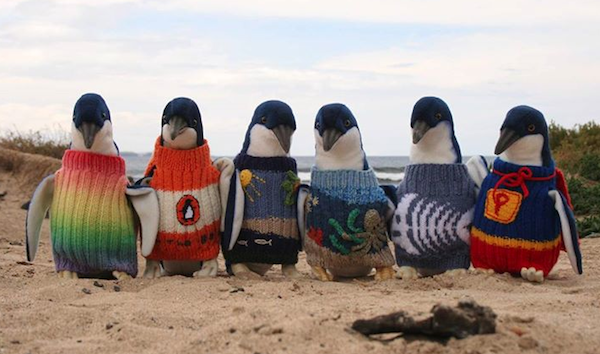 Thought these were real, brain deactivated by cuteness. (via Penguin Foundation)
"Put a sweater on it" is the new "put a bird on it." The picture above shows some of the excess sweaters on plush penguin dolls, created by volunteers at The Phillip Island Penguin Foundation. The foundation, amongst other things, knits tiny sweaters for real, live, tiny oil soaked penguins. One of their volunteers is Alfred "Alfie" Date, who at 109 is likely Australia's oldest man.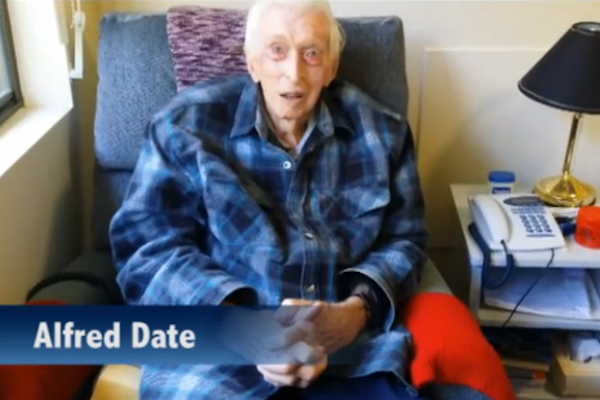 Please be my grandpa. (via Daily Telegraph)
Where to begin. That a 109-year-old man who can knit exists? That fate brought him to a foundation dedicated to dressing up penguins? That there are pictures like this out in the world?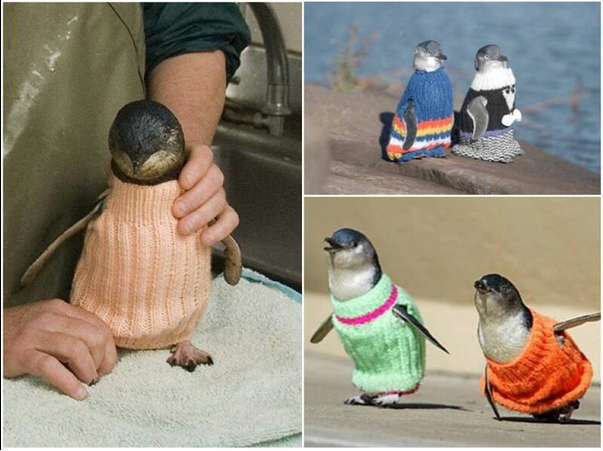 Now THIS is the good (real) stuff. (via Tatiana_Danger)
What use is there to putting a penguin in a sweater? Well, aside from being DELIGHTFUL AS HELL, the sweaters minimize the amount of oil penguins ingest while preening themselves. Oil also mats the penguin's feathers, which makes it hard to regulate their body temperature and makes them less buoyant in the water, so they need to wrap up snug as they're rehabilitating.
Since they have people with more than a century of life experience on the case, the Philip Island Penguin Foundation has got plenty of sweaters for now, but remember their patterns can be adapted for your cat, toaster, or any other household object/animal that's vaguely cylindrical.