Ow, my ovaries!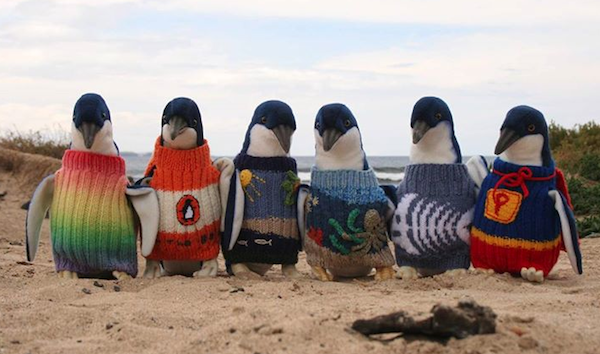 Thought these were real, brain deactivated by cuteness. (via Penguin Foundation)
"Put a sweater on it" is the new "put a bird on it." The picture above shows some of the excess sweaters on plush penguin dolls, created by volunteers at The Phillip Island Penguin Foundation. The foundation, amongst other things, knits tiny sweaters for real, live, tiny oil soaked penguins. One of their volunteers is Alfred "Alfie" Date, who at 109 is likely Australia's oldest man.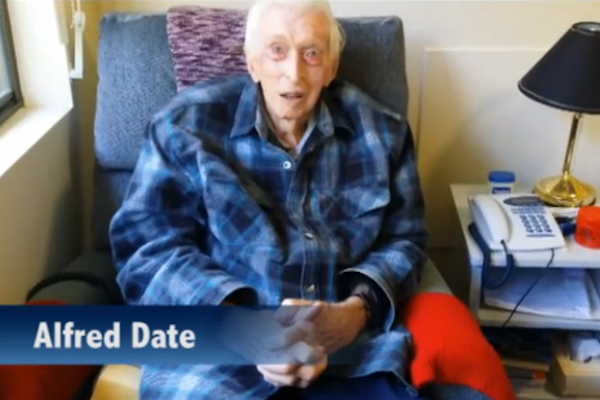 Please be my grandpa. (via Daily Telegraph)
Where to begin. That a 109-year-old man who can knit exists? That fate brought him to a foundation dedicated to dressing up penguins? That there are pictures like this out in the world?