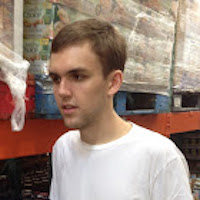 Filed by Bijan Samareh

|

Oct 08, 2015 @ 11:40am
A little girl ran up and hugged her dad in the middle of a US Army ceremony and it was so very cute. Lieutenant Daniel Oglesby came home to Colorado after a more than 8-month-long deployment to Southeast Asia, and during the homecoming ceremony for his troop, his daughter ran up to him and gave him a hug. He quickly broke formation to hug her back, then got her to scurry along back to his wife.
Little girl runs to dad

Best video of the day! A little girl couldn't wait for a homecoming ceremony to end at Fort Carson before she ran to her Daddy! KKTV photojournalist Pedro Laumbach captured this awesome moment. We know you'll "like" it as much as we do in our newsroom. http://www.kktv.com/home/headlines/homecoming-331034542.html

Posted by KKTV 11 News on Tuesday, October 6, 2015