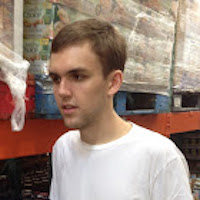 Filed by Bijan Samareh

|

Aug 11, 2015 @ 4:05pm
YouTube user Isabel Santos recorded her dog's hilarious interaction with an empty W.B. Mason paper box.
Hey, bulldog? I'd like to introduce you to my friend box. I really think you two are going to get along. Oh — wow, yeah, you guys seem to like each other. I'm just gonna let you do your thing.