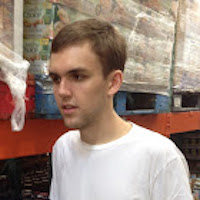 Filed by Bijan Samareh

|

Aug 17, 2015 @ 4:50pm
Purrrrrrrrrrrrrr.
Jeannine Wilkerling, the German pole dance artist, posted an exclusive preview of new choreography last week. It's actually a duet piece, featuring Jeannine's brother and his feline protégé. It's an excellent work of modern dance. They gyrate in perfect synchronicity, reflecting the rhythm of modern life. It's provocative, it's sublime, it's erotic, and it's art, dammit! Yeah, overall, it's a pretty great cat vid.