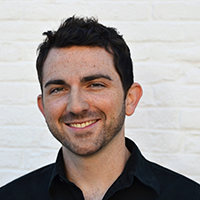 Filed by Chip Dwyer

|

Nov 10, 2015 @ 2:50pm
Josie Kimberlin is a 4-year-old who was diagnosed with acute lymphoblastic leukemia in 2013. Thankfully, her cancer went into remission nine months after it was discovered. The night before Superhero Day at her school, she decided to go as herself. Her mother, Alyssa Butler, made the suggestion when they couldn't find any hero-themed clothes for her:
We were going through her closet the night before and she didn't really have anything with any kind of superhero stuff on it, so I asked her, 'Do you just want to go as yourself? Because you know you're mommy's superhero.' And she just kind of ran with the idea and she loved it.