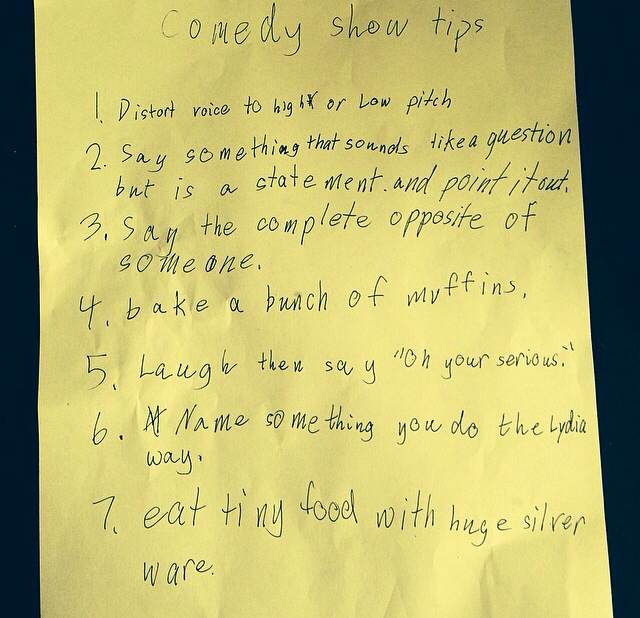 I read #4 in a low-pitched voice and it was indeed hilarious. (via)
This redditor has a seven-year-old cousin named Lydia, who is apparently putting together a comedy show. Even though you might have to be friends with one of her stuffed animals to get in, it's shaping up to be a killer set. These are her seven rules of stand-up comedy, and they should immediately be framed and hung up at The Improv next to a framed photo of Andy Kaufman, because she may just be the next master of the form.
First of all, the idea of little girls laughing at everything you say and then saying "Oh, you're serious" is terrifying. I'd stop saying anything. Secondly, I would pay good money to see someone bake tiny muffins onstage and then cut them up with oversized silverware. Would that be something to see. That wasn't a question. That was a statement. 
But I guess that's just the Lydia way of doing things, because she's the exact opposite of..um...Vladimir Putin. 
Nailed it. Break a leg, Lydia.
(by Johnny McNulty)