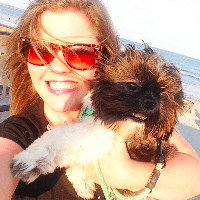 Filed by Missy Baker

|

Dec 07, 2015 @ 11:22am
If you're an Adele impersonator, put down your flip phone and go home, because you just got served by two-year-old Bexlee Marie. Her lip synced version of "Hello" is cute as can be. She may not be able to talk, but her passion for performing is undeniable.
Adele is not only a singer/puppet-master of our emotions, she also has a way with babies.