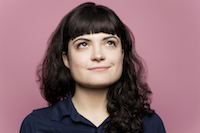 Filed by Jaime Lutz

|

Feb 17, 2016 @ 5:37pm
You may never get hired as a panda hugger, but your hugs are needed for the next-cutest animal: human babies. Adoption agencies are apparently looking for people to lovingly foster infants for a couple of weeks at a time before they go onto their new adopted parents, ABC News reports. The job sounds like the cutest (and possibly most intense) babysitting job imaginable. Says one volunteer:
"My job is to make the baby feel safe and loved 24-7," she added. "I hold them all the time. I talk to them. I sing to them. We play music. And I get so much joy and pleasure. I feel so good when I'm with an infant that I hope that it does ... something for them, too."