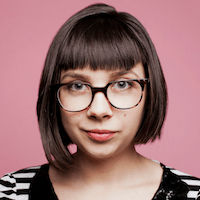 Filed by April Lavalle

|

Dec 13, 2016 @ 11:21am
American kids generally feast on dinner rolls, mashed potatoes and candy canes on Christmas Day. Thanks to The Cut, however, a small group of children are broadening their horizons by trying dishes from around the world—whether they like it or not. The kids sampled typical Christmas dinners from New Zealand, the Dominican Republic (which some kid hilariously confuses with Democrat/Republican) and Japan.
Although most kids only eat buttered noodles and yogurt that comes in a tube, these brave kids weren't afraid to dig into shrimp with the head and legs attached. However, the hit of the tasting was without a doubt the KFC and cake, a surprisingly popular Christmas dinner in Japan. Yeah, it's a real thing.