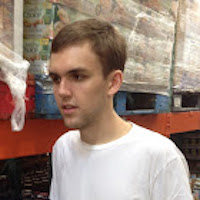 Filed by Bijan Samareh

|

Aug 27, 2015 @ 9:53am
It would be kind of culturally insensitive if they weren't so damn cute.
Cut Video recorded American kids trying school lunches from around the world. They were generally pretty grossed out, with the exception of a few food items they randomly liked, including the single "high-energy biscuit" kids are served in Afghanistan everyday. Some kids even proclaimed that they'd eat it everyday, if they had the choice. Meanwhile, children in Afghanistan were shaking their heads.