People shared the 'toys' they played with growing up that were definitely not toys.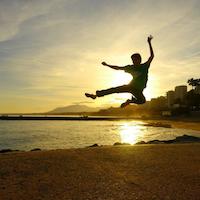 Filed by Mitchell Friedman

|

Jun 01, 2016 @ 9:41am
When you were a kid, anything was a toy. A simple box. An empty toilet roll. A dildo, found under mom and dad's bed that instantly became your best friend forever.
Compared to some of these nostalgic tales from AskReddit, playing with a giant dildo seems downright reasonable. Just keep your kid away from PVC pipes.
1. This_reasonable_guy probably grew up to be a reasonable badass.