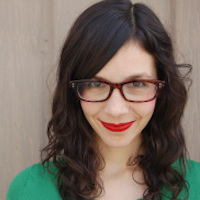 Filed by Meg Favreau

|

Feb 25, 2016 @ 7:50am
Kids are really, really good at doing things they shouldn't. Phenomenal, really. Take Sovereign, the daughter of Australian mom Amy Herrmann. Sovereign, as she puts it, "loves being zebras." That's why she recently took a quiet moment with a permanent marker as an opportunity to turn her sister Pippen into one:
Ohhhhh k. I knew they seemed too quiet.... //To use this video in a commercial player or in broadcasts, please email licensing@storyful.com //

Posted by Amy Herrmann on Thursday, February 18, 2016
Herrmann told BuzzFeed News, "I worked as a face painter for some time also, so it's possible that's where the idea to transform her sister came from too. Though she usually requests to be a tiger, so the zebra explanation was quite unexpected."