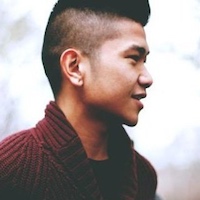 Filed by Keith Estiler

|

Mar 31, 2016 @ 4:50pm
Somewhere in the world right now, there is probably a kid (or a celebrity's kid) arguing with some cops to keep his lemonade stand open. Then there's 11-year-old lemonade seller Mikaila Ulmer from Austin, Texas, who took selling lemonade to a whole other level. Ulmer is the founder of BeeSweet Lemonade, and she recently, she managed to land a very impressive $11 million dollar deal with supermarket giant Whole Foods.
According to Business Insider, Ulmer uses an all-natural lemonade recipe (no artificial sweeteners) her grandma made in 1940s. One of the key ingredients in her lemonade is honey.