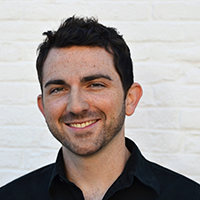 Filed by Chip Dwyer

|

Nov 25, 2015 @ 2:40pm
Jack Swanson is a 7-year-old boy from Texas who donated his piggy bank savings to a mosque in his town that had been vandalized. The Islamic Center of Pflugerville was hit by a hate crime in which feces were smeared on its walls, and copies of the Quran were ripped to pieces. Jack asked his mother if he could help, and she took him to meet mosque leaders and donate his $20 in savings. His gesture meant the world to mosque board member Faisal Naeem:
Jack's $20 are worth $20 million to us because it's the thought that counts. Jack is just a little older than my son, Ibrahim. If we have more kind-hearted kids like them in the world, I have hope for the future.