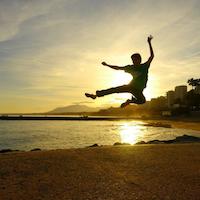 Filed by Mitchell Friedman

|

Jun 21, 2016 @ 3:40pm
Someecards has found its newest writer, and he's a little kid by the name of Oscar. His father, Redditor MundoCani, shared what is essentially the kid's writing application on Reddit. The dad's a chef, and his son's keen understanding of the work environment is all the evidence needed to know that this kid's hilarious.
To Daddy,

hope you have a nice time at work (you won't).

Love,

Oscar
Ah yes, great work. Oscar, please file this one under Cute Kids, and be in at work at 9 am tomorrow. You're going to love the working world (you won't.)