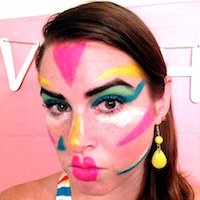 Filed by Ashley Bez

|

Sep 21, 2015 @ 10:26am
A Canadian woman recorded her 6-year-old daughter talking about the importance of friendship after witnessing her divorced parents fighting. The child's speech was so adorably profound that it's been viewed on Facebook over 9 million times.
Little Tiana has the makings of a motivational speaker and the pink pajamas of a 6-year-old girl. She is wise beyond her years, so it's no wonder that she brought her mother to tears.