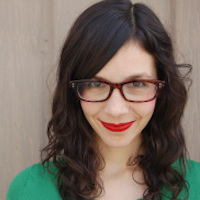 Filed by Meg Favreau

|

Jun 18, 2015 @ 5:20pm
Knoxville resident Michelle Hall got married over the weekend, but her 4-year-old daughter Anderson had the wedding's best kiss.

Let's not jump to conclusions — maybe she saw some chocolate on his mouth.
(via Leah Bullard)
I like people who go out there and get what they want in life, so I like this 4-year-old flower girl, Anderson, who totally upstaged her mom at her wedding in Knoxville last weekend. According to photographer Leah Bullard, Anderson had been referring to herself as the bride all day, so when Bullard asked the bride and groom to kiss for a photo, Anderson did as she was told. The little ring bearer was not as thrilled, as evidenced by his, "I think you might be stealing my soul through my mouth" facial expression.