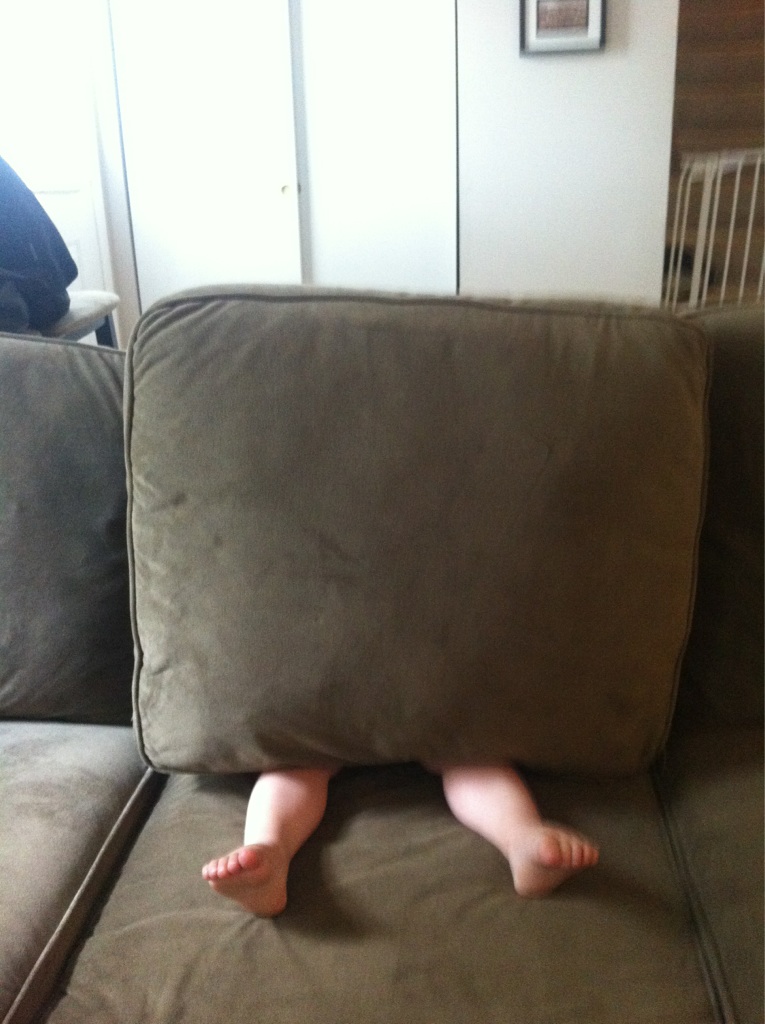 You find the strangest things in your couch cushions. (via)
The studies have been done and the results are in: American children are falling behind children from other prosperous nations in every area. Perhaps this is most noticeable in their skills at hiding during games of hide-and-seek. To put it simply, our children suck at hide-and-seek. Are we putting too much emphasis on seeking and not enough on hiding? Are we teaching to the test instead of letting children live in the world of their imaginations? Should we blame the parents? No, I think in this case the kids themselves are to blame. They just suck at hiding.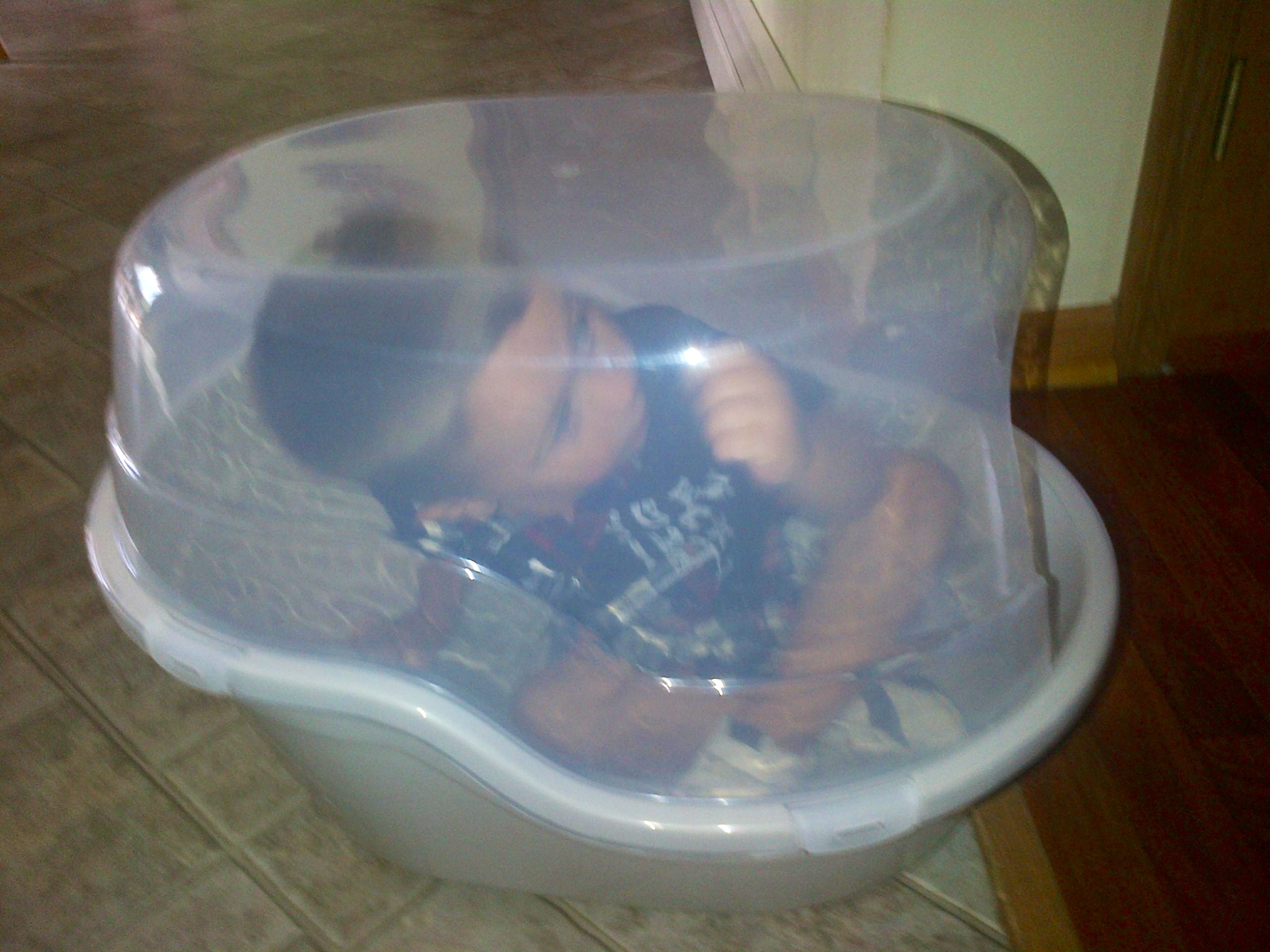 The cats think this makes them invisible, too. (via)
.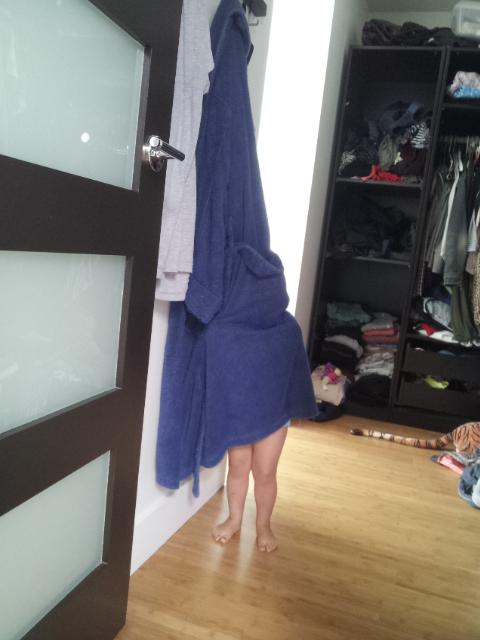 Also the preferred method of hiding from a bath. (via)
.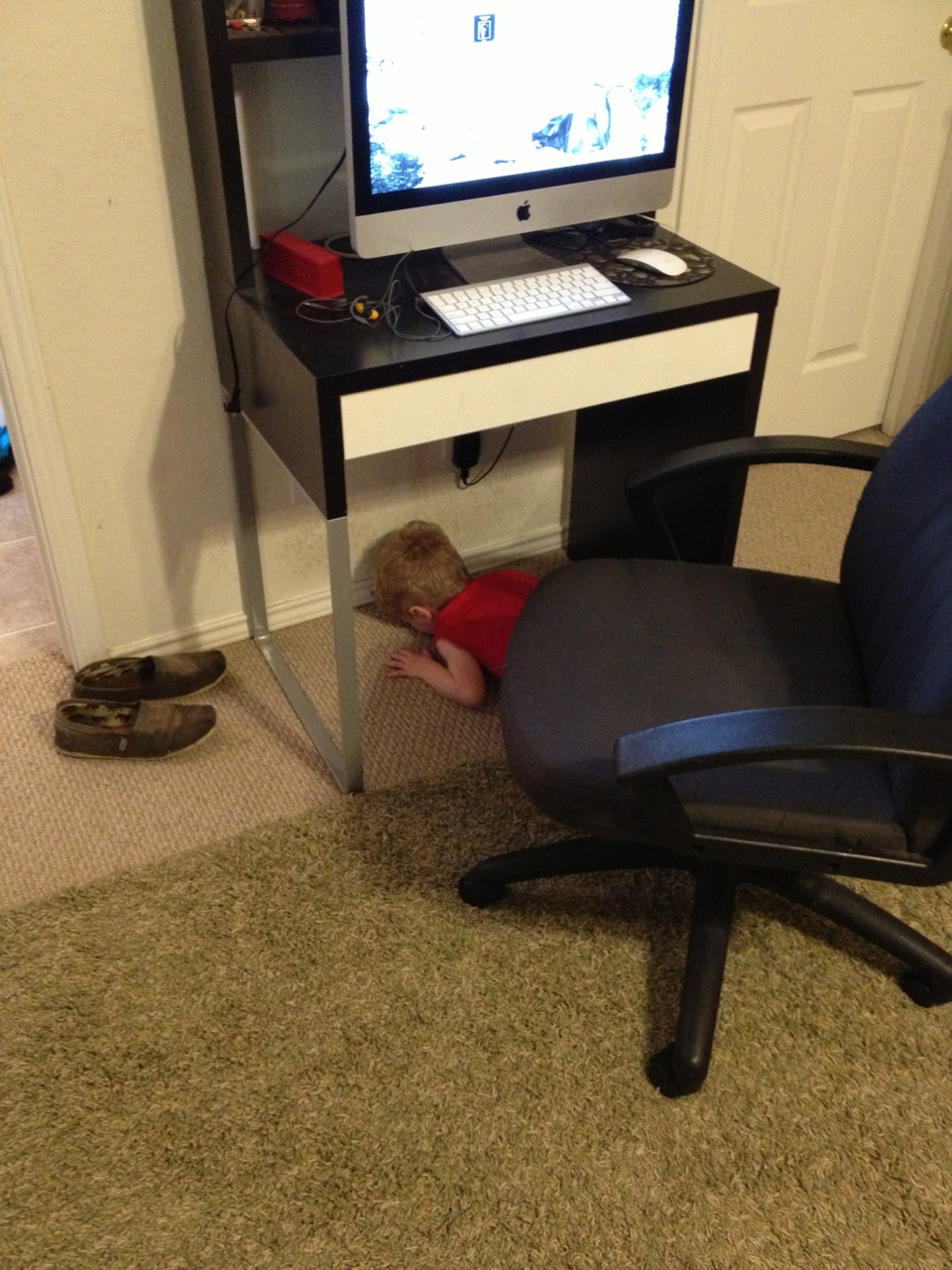 No one will look under the desk when there's a big, exciting computer on top of it! (via)
.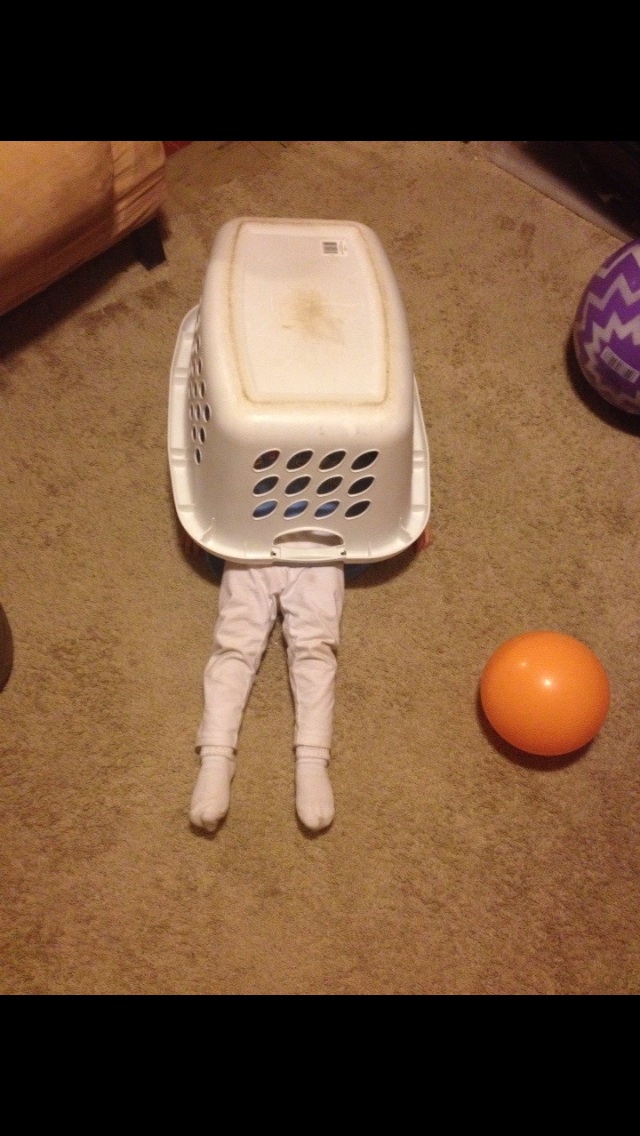 Come on! There are holes in that basket! (via)
.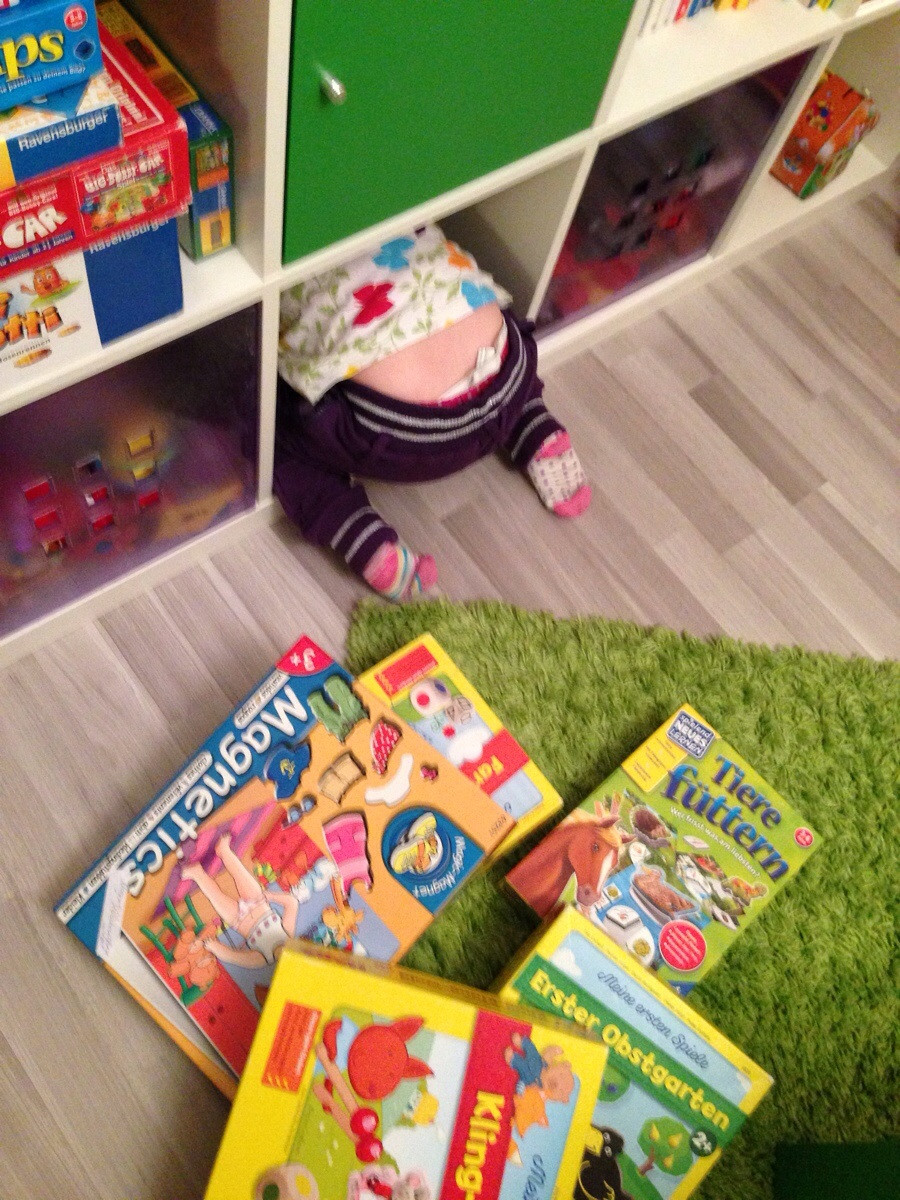 Always put away your children when you're done playing with them. (via)
.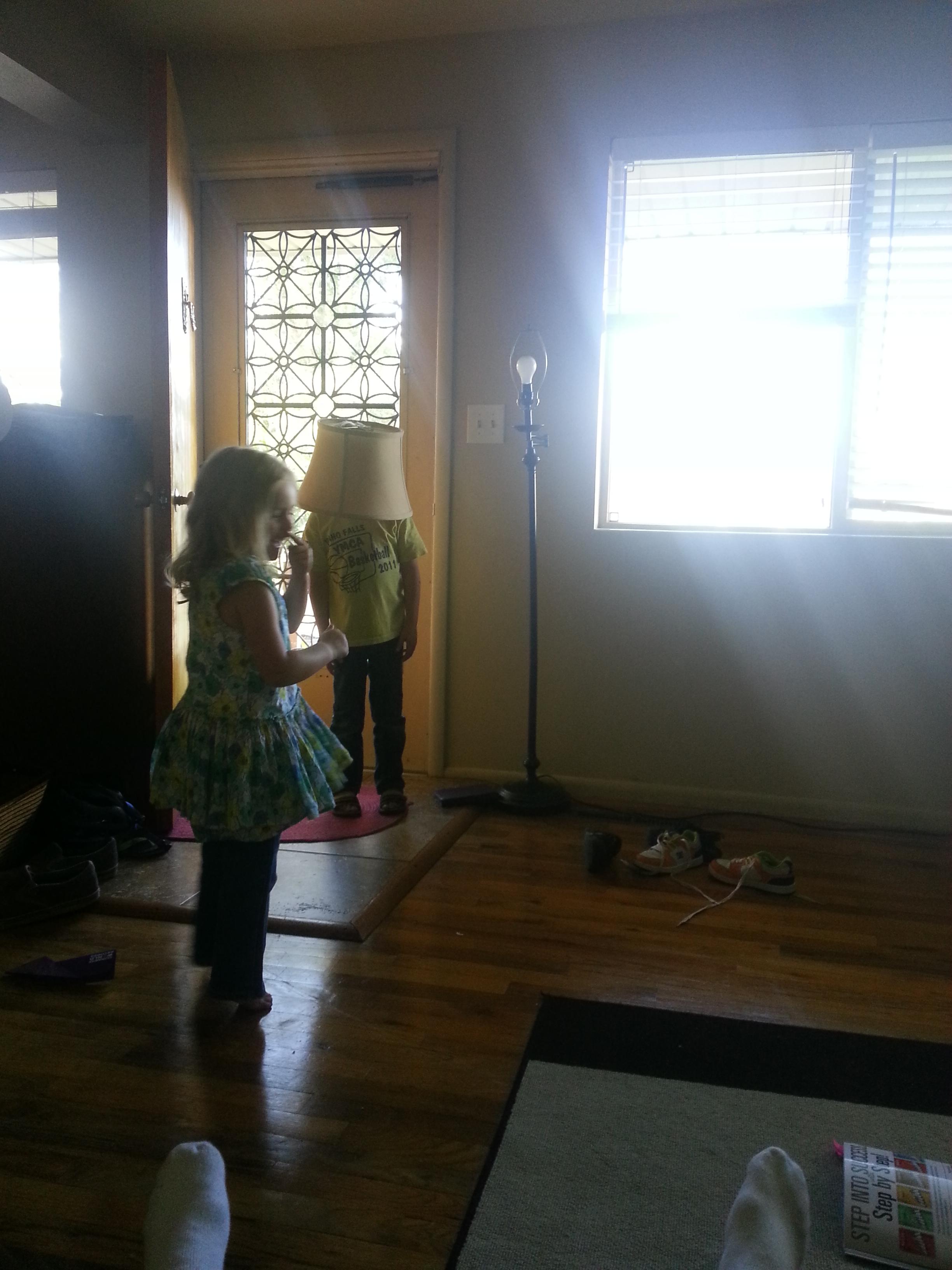 Be your own nightlight. (via)
.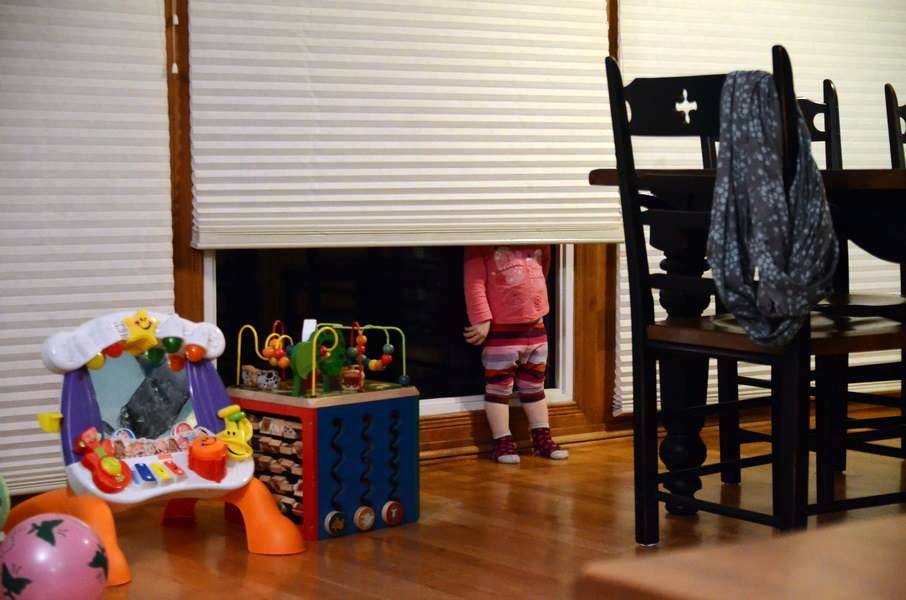 If I can't see you...you can still see me, can't you? (via)
.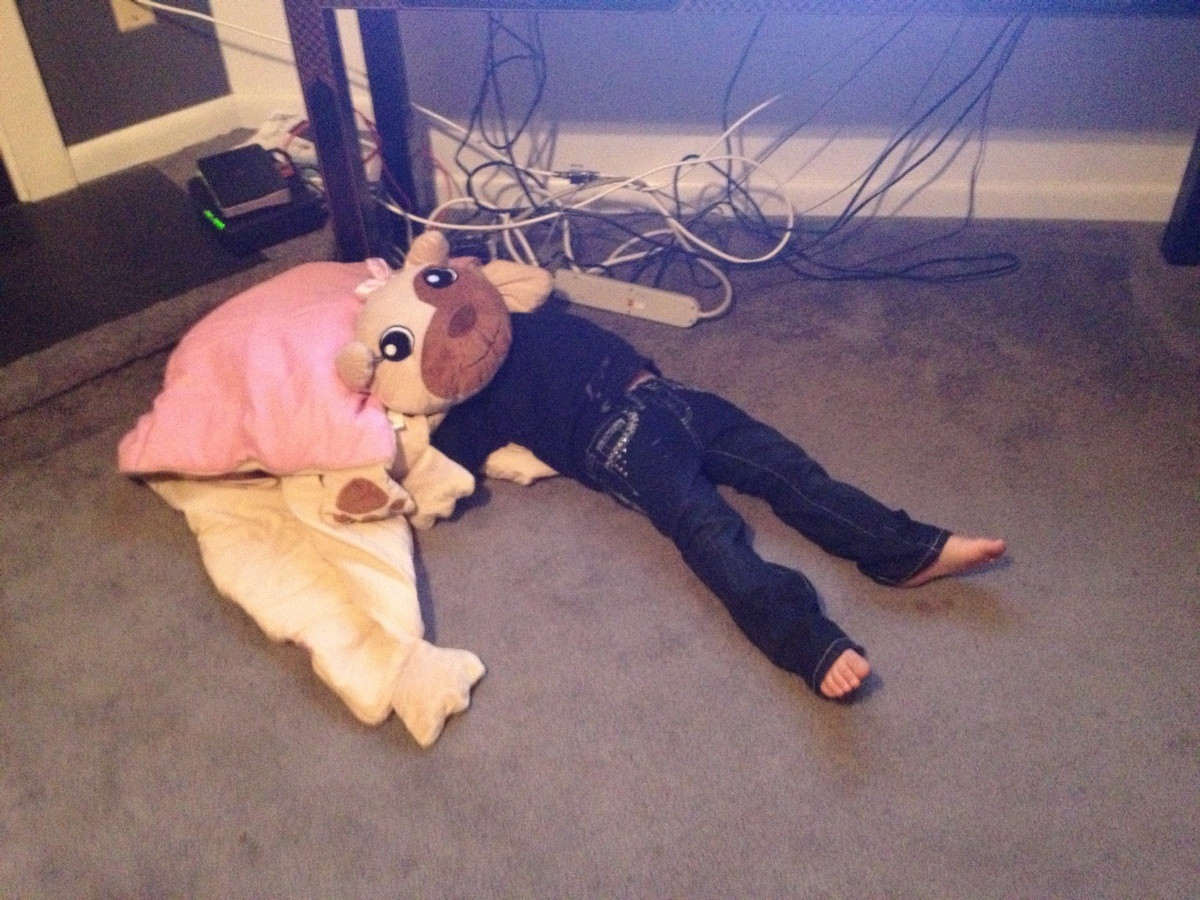 Just testing your vision. (via)
.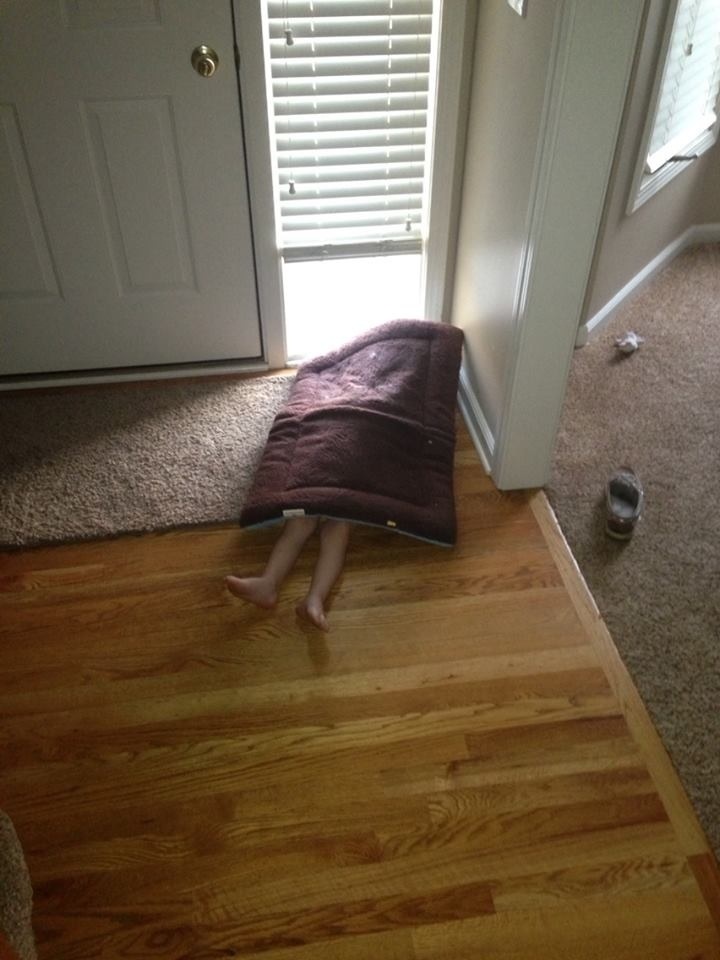 Who, me? I haven't seen anyone, I'm just a doormat. (via)
.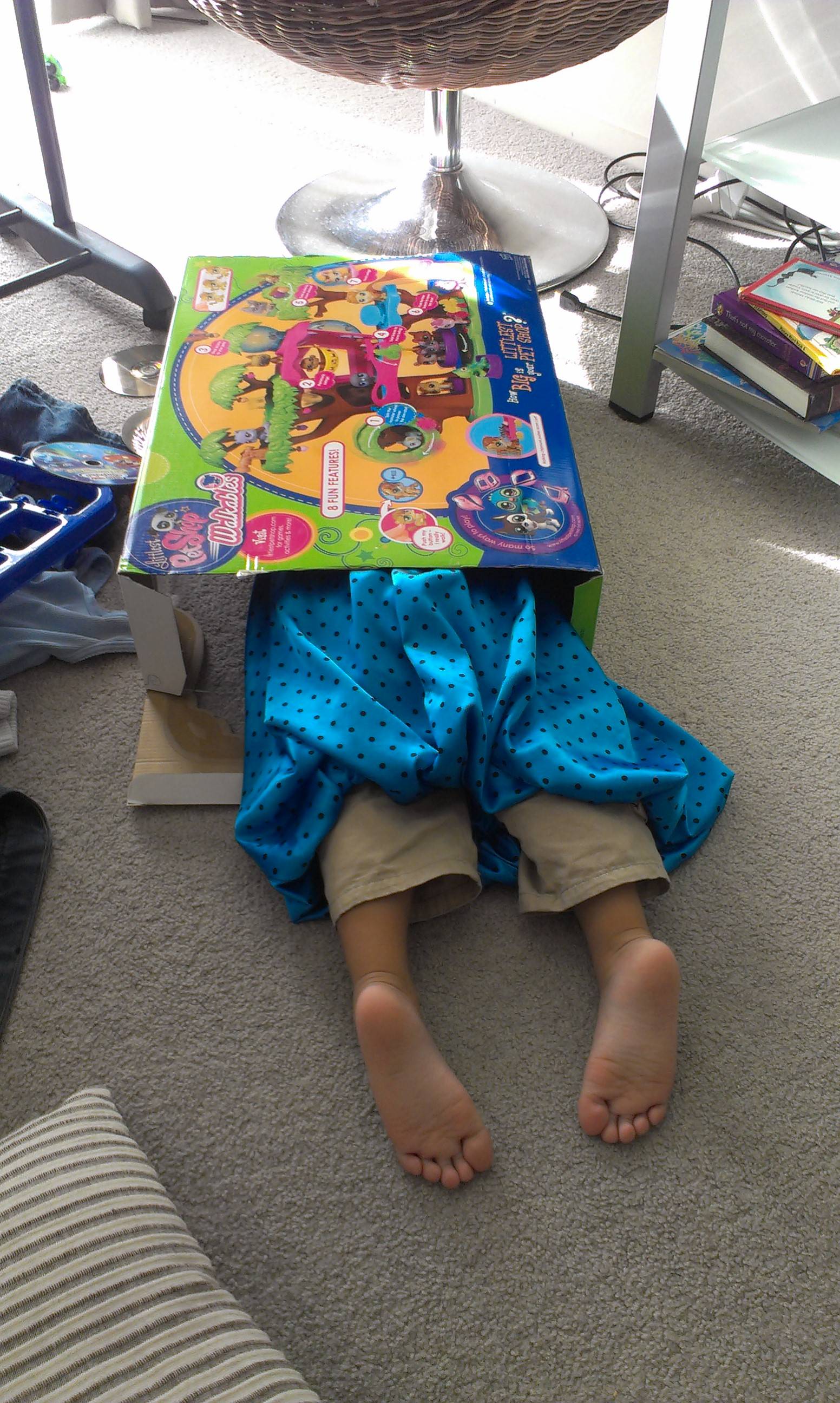 So lifelike! Every kid wants one of these for Christmas this year. (via)
.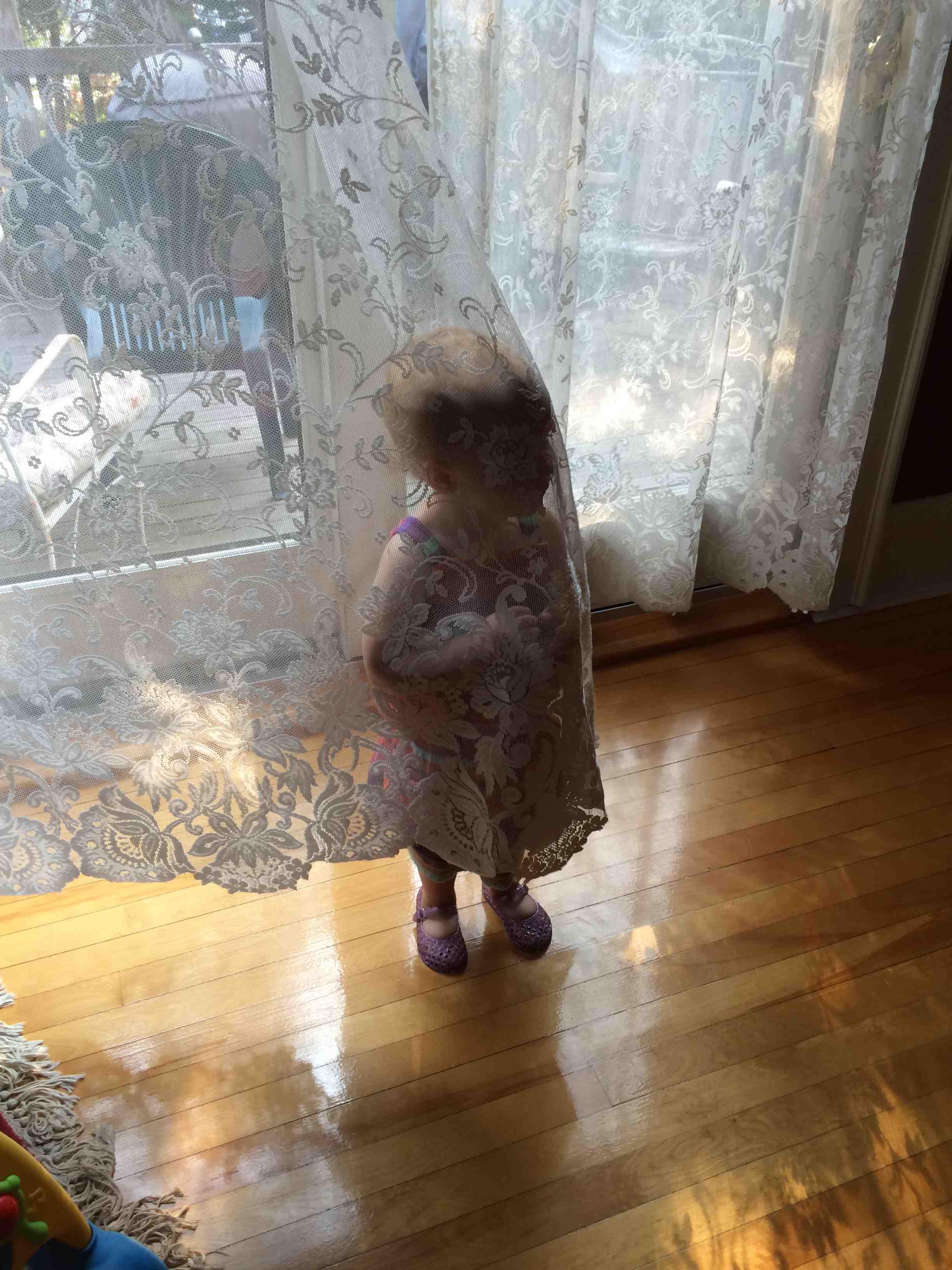 Creepy, but still visible. (via)
.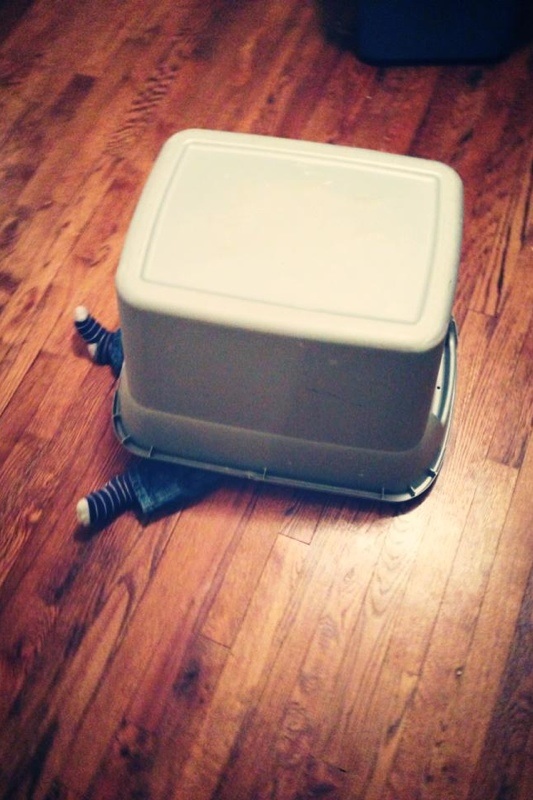 Great hiding spot, poorly executed. (via)
.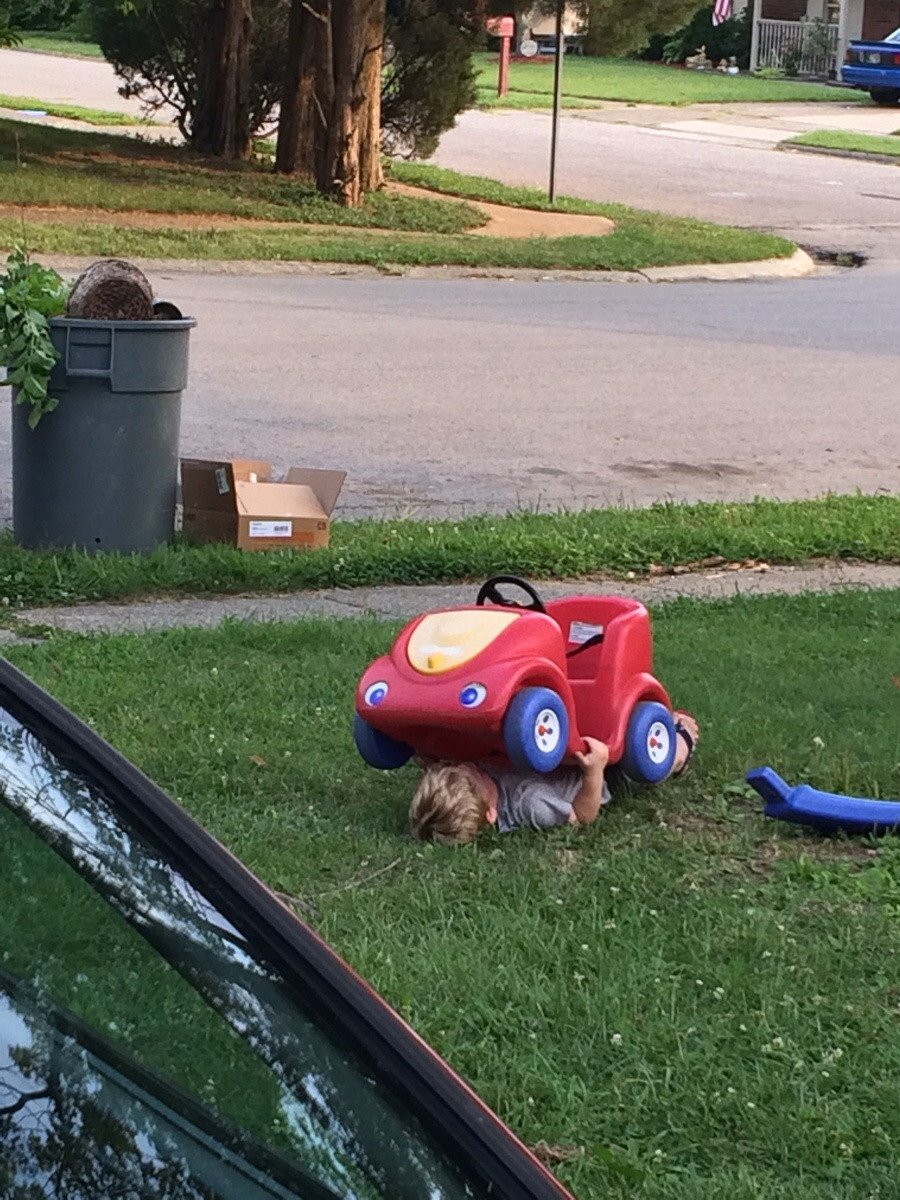 Just need to take a quick look under your entire car. (via)
.

So close, and yet so far. (via)
.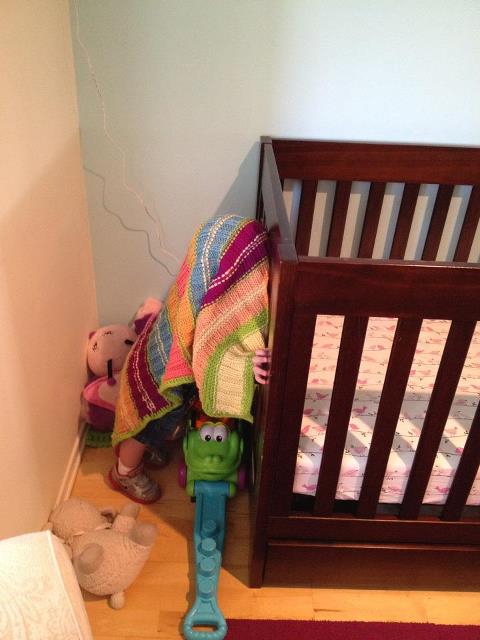 Come on, you're not even trying! (via)
.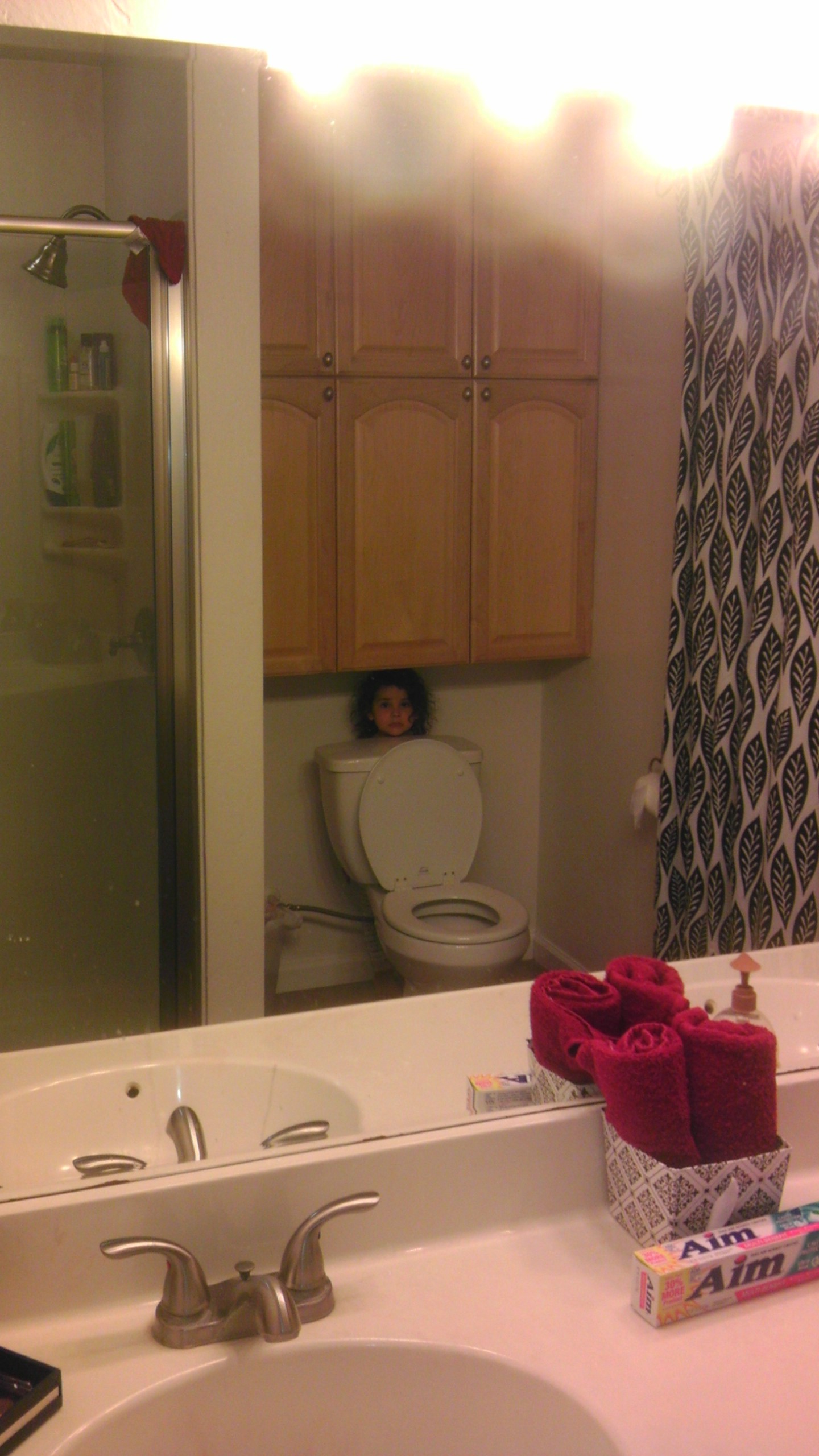 B for overall hiddenness, but an A+ for creativity. (via)