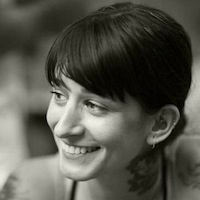 Filed by Jessie Dean Altman

|

Mar 29, 2016 @ 10:50am
Ah, nothing like a letter from a sweet, innocent kid back home to make a deployed serviceperson smile. Here are a few classics.
1. The P.S.
2. The Valley Girl
3. The "Clearly I Don't Know What This Word Means"
4. The Freudian Slip It In
5. The Slapstick
6. The Non Sequitur
7. The Spelling Counts
8. The Eternal Optimist