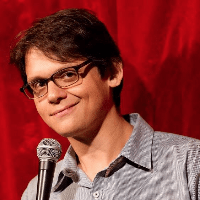 Filed by Matt Nedostup

|

Nov 18, 2015 @ 1:20pm
A plucky youngster was out walking the streets of New York with his father when he came across Brandon Stanton, the photojournalist behind the ultra-popular blog Humans of New York. Stanton, who has become extremely popular for his slice-of-life profiles of people he meets on the street, took a picture of the boy and asked him about his life goals. The reply was so cute, you'll plotz.
My dad goes all over the world and learns about the news. One time he met a king. I want to be a reporter too. If I was a reporter right now, I'd probably write a story about if NASA was going to launch a new rocket into space. I'd start by going to the Director of NASA. Then I'd ask him about his rockets. And if any of them were going to space.