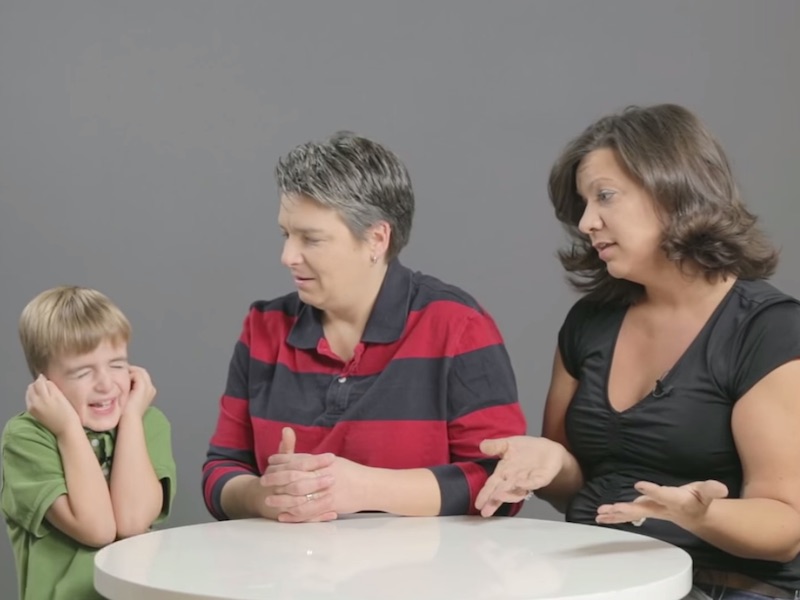 All parents are sexless to kids, no matter what combination of genders they are.
Here's a parenting tip: make sure all your kids have older brothers, because older brothers will handle "the talk" for you. Every other kid in this video full of parents explaining the facts of life to their kids is constantly shocked and unnerved by the information they're absorbing, but the kid with Nick for a brother is already over this whole sex thing and ready to go back to playing video games.
When Cut Video brought us grandmothers smoking weed for the first time, we knew we were watching a unique moment in history (Washington state legalizing recreational use). Their video "100 years of beauty" was about how some things are timeless even when they're constantly changing. When they brought us couples playing "sex position charades" (trying to mime out unfamiliar-sounding positions), they captured the hilarious awkwardness that happens whenever you actually have to think too hard about sex. This is all of those things at once. Families may look different over time, but the talk is always the same (the kid with two moms definitely did not have an easier time hearing the word "vagina"). It only happens once per kid, but it is happening every single day all across the country, and most of the time it's hilarious. Unless their older brother got there first.