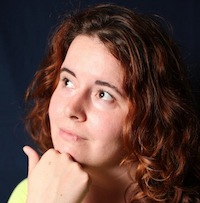 Filed by Aimee Lutkin

|

Dec 23, 2015 @ 2:45pm
Most kids who still believe in Santa are probably too young to control their fear when they're actually handed over to a strange bearded man by their parents. This slow-mo vid of wee babes having hysterical reactions to Mr. Claus is perfect, because you can't actually hear them crying! You just get all the fun of watching children freak out when they meet their hero. There are even a few kiddies who do have an unexpectedly positive reaction. Let them imbue you with the wonderful spirit of the holiday before you get back to giggling over weeping toddlers.