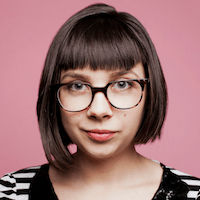 Filed by April Lavalle

|

Nov 21, 2016 @ 9:03am
Thanksgiving is right around the corner, which means it's that magical time of year where you spend hours preparing an extravagant feast for your family just so your kid could eat one glob of mashed potatoes and call it a day.
Bon Appétit made this video of kids sampling Thanksgiving side dishes from the 1920s until the present. Honestly, you won't even blame them for being grossed out. From slimy oyster shooters to whatever "cauliflower surprise" is, this video will make you thankful for your store-bought dinner rolls and bland green beans.
Unless you are some kind of hip family out of an Ikea catalog, the typical Thanksgiving dinner probably won't include beet-filled deviled eggs. But it was sure fun to see kids try to keep those down!