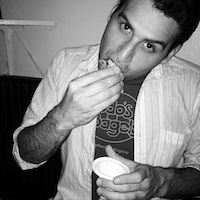 Filed by Jake Currie

|

Apr 29, 2015 @ 5:36pm
1.

His productivity will skyrocket when he learns how fast you can cook a hot dog. (via reddit)
2.

You gotta earn the spots at the busy intersections. (via reddit)
3.

At least his job will never be outsourced. (via reddit)
4.

Hahahahahaha "artist." (via reddit)