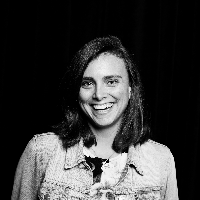 Filed by Catherine LeClair

|

Dec 27, 2016 @ 10:25am
Cats are enigmas. Sometimes they love boxes and sometimes they hate them. But when it comes to doing what you expect of them, cats almost always refuse to comply. This Christmas, two parents learned the hard way that hiding a kitten in a box (even a box that appears very humane) for a big holiday surprise leads to the most anti-climactic reveal of all-time.
The very sneaky kitten manages to leap out of the gift box it was being kept in and run behind the Christmas tree (a classic cat move) without the little girl even noticing, so when she opens up the giant box which her parents have presented to her, she finds it empty. "NOTHING?" she asks in a confused and high-pitched voice. It's even funnier because the parents brought in the box very ceremoniously and excitedly implored her to open the box just moments before. Laughter can be heard from behind the camera, as her mother has caught the whole thing, including the escape and the ruined surprise, on camera.
Luckily, as the cat runs from behind the Christmas tree over to the couch, it's visible for just a moment. The daughter turns around and is able to see her new gift. Her shock and tender appreciation for the Christmas kitten will warm even the coldest of hearts. Even though the surprise might have been ruined, the video capturing the prolonged reveal more than makes up for it. You can watch the Christmas morning surprise gone awry here: