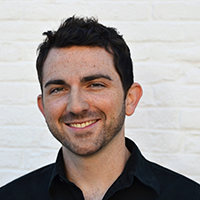 Filed by Chip Dwyer

|

Nov 19, 2015 @ 10:50am
After hearing that a local mosque had been vandalized, 7-year-old Jack Swanson of Pflugerville, Texas decided to empty his piggy bank to help with the cleanup efforts. The incident was deplorable; the mosque was smeared with feces, and pages of the Quran were ripped to shreds. Jack's mother, Laura, helped him empty the piggy bank and bring the $20 to the Islamic Center of Pflugerville. Mosque board member Faisal Naeem was touched by the boy's donation. He told ABC News:
Jack's $20 are worth $20 million to us because it's the thought that counts. Jack is just a little older than my son, Ibrahim. If we have more kind-hearted kids like them in the world, I have hope for the future.