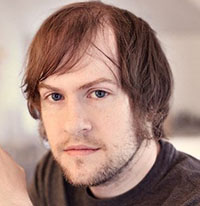 Filed by Brian Boone

|

May 28, 2015 @ 12:07pm
Because Steph Curry is as good at making you like him as he is at nailing three-pointers, he brought his adorable and hilarious two-year-old daughter Riley with him to a press conference again.

Does LeBron have a daughter this cute and charming? Warriors in 4. (Via YouTube)
Last week, the younger Curry stole the show during a post-game Q&A. As reporters tried to ask boring sports questions to her dad, Riley popped in and out from under the table, waved, and said things like "be quiet, Daddy." She was an instant and delightful media sensation, even if some grumpy sportswriters thought it was inappropriate.
As Curry upped his game to MVP levels this season (he was the MVP, actually), so too did Riley in her second press conference appearance, playing peek-a-boo with a curtain, yawning, quoting Big Sean songs ("I feel blessed!"), and handing off her chewed up gum to an Oracle Arena employee like the true diva she is.