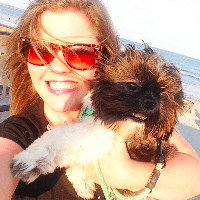 Filed by Missy Baker

|

Nov 30, 2015 @ 3:50pm
Snoozing on the job is usually frowned upon. Unless you're Santa, then it's pretty dang cute. Donnie Walters took his son Zeke to the Eastland Mall in Evansville, Indiana to meet Santa Claus for the first time on Thursday. By the time they got through the line, little Zeke had already settled in for a long winter's nap. Thanks to a creative brainstorm from St. Nick, this sleeping baby got to extend his siesta and capture the most adorable Santa pic ever. Walters posted the photo on Facebook and it quickly went viral.