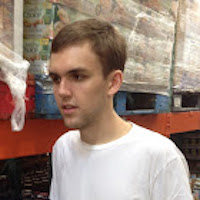 Filed by Bijan Samareh

|

Aug 20, 2015 @ 12:41pm
Summer camps are keeping the art of letter writing alive.
Remember when you'd go to summer camp as a kid and they'd make you write a letter home, so your parents would know that you're not dead? Well, thanks to the mighty Internet (and by that we mainly mean Imgur), people have started posting their children's handwritten notes online because they're simply too amazing to be kept private. Reading them, you'll wish you were a kid again, when your unfiltered stream-of-consciousness was funnier than anything you can come up with now. We've rounded up the best of the bunch. Be warned: these were written by children, so the spelling is a bit funky. We were going to correct their mistakes and include fancy "[sic]s" in the transcriptions, but then we realized there'd be a [sic] every other word ,so we just went with the original spelling. Brace yourself.