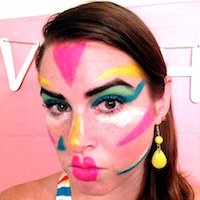 Filed by Ashley Bez

|

Apr 22, 2015 @ 8:30pm
The best cross section of food and children on Instagram is My Kid Can't Eat This, documenting kids being total divas about what they eat.





#MyKidCantEatThis because there aren't chocolate chips on his plate of chocolate chip pancakes.
A photo posted by My Kid Can't Eat This (@mykidcanteatthis) on

According to research I conducted inside my brain right now, kids and food are both very popular on Instagram. Someone combined these two ideas and has racked up nearly 13K followers on Instagram in one week. I wish people were as picky about what they posted online as kids are about what they'll eat.
Scroll down for some highlights of kids being little weirdo foodies.