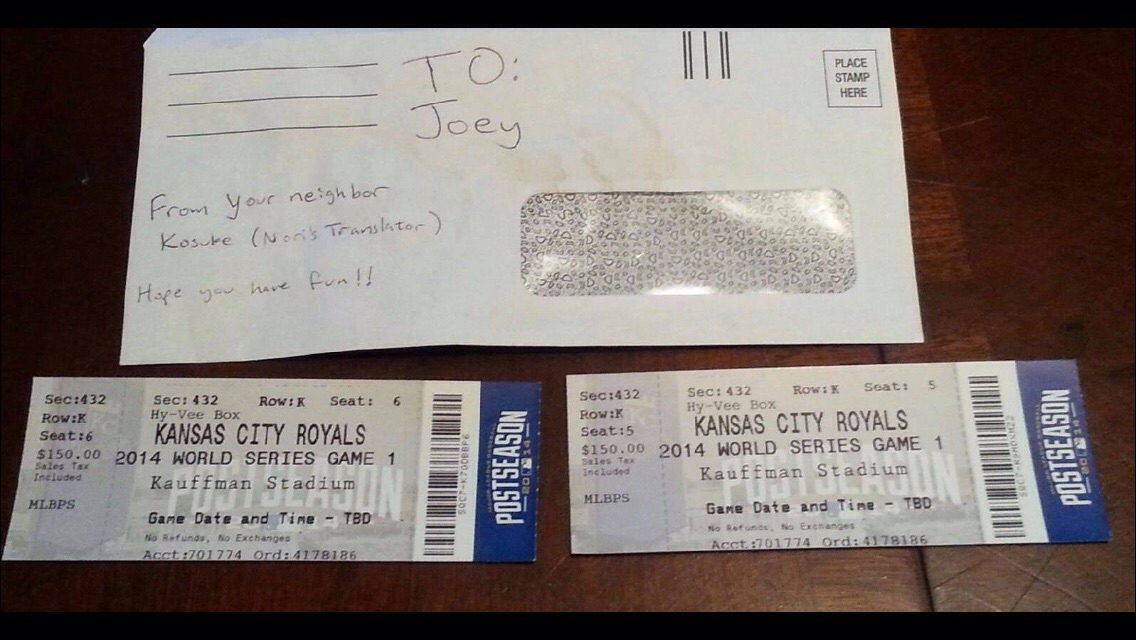 Only weird part of this: he hand-drew return address lines and didn't fill them out.
Redditor Sandbrink lives next door to a little boy named Joey who recently turned 10 years old. Also living in Joey's neighborhood is Nori Aoki, right fielder for the Kansas City Royals, who are currently playing in the World Series. Assuming his Japanese translator Kosuke isn't wildly innacurate, Aoki seems like a really, really nice dude. In any case, Joey woke up to this amazing surprise in his mailbox on the morning of his tenth birthday: exactly the kind of gift that little boys dream about.
Obviously, this was a few days ago now (and the Royals lost Game 1), but the point remains: professional athletes can still make little kids extremely happy and behave in ways that make us admire them. So, in case you don't have your tanslator handy, Mr. Aoki, domo arigato.
(by Johnny McNulty)